Warplanes Lead Navy & Marine Wish Lists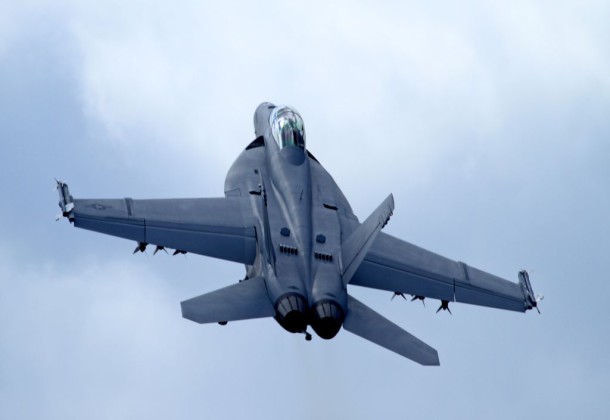 Morning Coffee is a robust blend of links to news around the internet concerning the Naval Air Station Patuxent River economic community. The opinions expressed here do not reflect opinions of the Leader's owners or staff.

The Navy and Marine Corps are both asking for more F-35 Joint Strike Fighters in unfunded priority lists sent to Congress, according to documents obtained by Military.com. In addition to two more F-35s, the Navy also wants 14 more Super Hornets in addition to the two it plans to purchase with Overseas Contingency Operations funds in the FY 17 budget request.
DoD's sees great potential in the future of 3D printing for the military. Defense Systems quotes Scot Seitz of the Army Logistics Innovation Agency who says swarming technologies could make use of 3-D printing on the battlefield now.
US drones hit al-Shabaab training camp in Somalia killing 150, reports the Washington Times. The airstrike was launched to prevent an imminent threat against American and allied forces, according to the Pentagon.
Republicans in the House and the Senate are struggling to craft a budget this year, boosting the odds, reports Politico, that one or both chambers don't produce one at all this year.
The Air Force named seven contractors joining Northrop Grumman to build its next-generation B-21 bomber, reports Defense News. Pratt & Whitney will build the engine and the others will work on systems or airframe.
A bill aiming to make more spectrum available for broadband providers unanimously passed out of the Senate Committee on Commerce, Science, and Transportation, reports FCW. The committee hopes the bill will be taken up by the Senate soon, but its future in the House is uncertain.
Federal Times details some specifics of DoD's just-issued cybersecurity discipline guidance, which has some similarities to DoD's strategic cybersecurity scorecard, but is aimed at tactical-level compliance up and down the chain of command. FCW reports, how the Navy has differentiatied between IT and cybersecurity work forces, based on a recently released policy memo from Navy Secretary Ray Mabus.
Careless insiders are still a significant threat, but foreign governments are a bigger IT threat, said DoD respondents to a software manufacturer's third annual survey, according to Defense Systems. Sixty-two percent identified foreign governments as the biggest IT threat this year, up from 48 percent in last year's survey. Careless/untrained insiders were ranked the largest threat by 51 percent this year from 53 percent last year.