Warfare Analysis Needed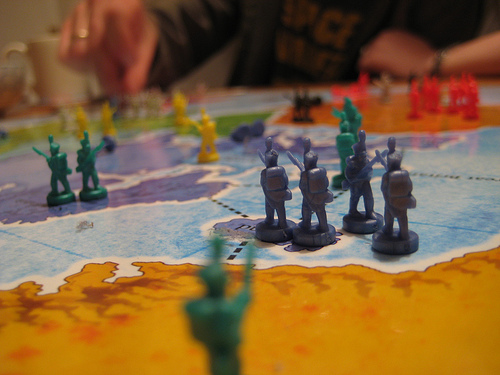 Contracts Solicited:
Warfare Analysis, Engineering and Technical Services: The Naval Air Warfare Center Aircraft Division has a requirement for Warfare Analysis, Engineering and Technical Support Service. This requirement is for the Naval and Joint warfighting capability assessments and Modeling and Simulation (M&S) to supplement and enhance AIR-4.10 government and military warfighting analytic efforts that are conducted in support of Program Executive Offices (PEOs), the Naval Aviation Enterprise (NAE), and the Office of the Chief of Naval Operations (OPNAV). The required support is multi-faceted and provides services in support of warfare analysis, M&S, software development, and analytic program requirements. The services identified within this contract are anticipated to be performed at Patuxent River, MD and Arlington, VA.
Contracts Awarded:
Science Applications International Corp., McLean, Va., is being awarded an $11,195,326 modification to a previously awarded cost-plus-fixed-fee, indefinite-delivery/indefinite-quantity contract (N00421-11-D-0030) to exercise an option for technical and engineering services in support of the Naval Air Systems Command's Air Vehicle Engineering Department and the Manned Flight Simulator/Air Combat Environment Test and Evaluation facilities.  Services to be provided support the development and utilization of advanced air vehicle technology for evaluating air vehicle flying qualities and controllability, developing simulation software, and building prototype simulations.  The estimated level of effort is 94,740 man-hours.  Work will be performed in Patuxent River, Md., and is expected to be completed in December 2012.   Funds will not be obligated at time of award.  Funds will be obligated on individual orders as they are issued.  Contract funds will not expire at the end of the current fiscal year.  The Naval Air Warfare Center Aircraft Division, Patuxent River, Md., is the contracting activity.