Vintage Source Opens Its Doors This Weekend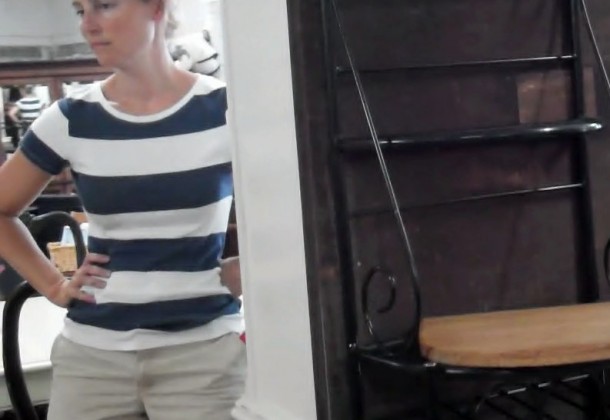 Posted by Vintage Source
Choose Local
It's the third weekend of the month and as the regulars know, the Vintage Source ladies will be opening their Compton, Maryland store, about 50 miles south of Washington D.C. and the regional outlet for a funky eclectic mix of architectural finds, antiques and vintage furnishings for your home.
As usual it is packed with a month of discoveries by founder and owner Michelle Radez and her cadre of associates. Artisans and top-notch furniture craftswomen re-invent the finds in the workshop in the back of the old Compton country store then more them out front for the monthly sale.
Every third weekend (exceptions in June and December), the store open  Saturday and Sunday from 8 a.m. until 4 p.m.
Ms. Radez is captured in the background and once in a mirror in the video a few days before the doors open to customers.
"I still have four pieces in the back I want to get out here," she said as she canvassed the front sales space for where to put them.
Below the videos are photos of some of the eclectic furniture and accessories that become available this weekend.
[youtube=http://www.youtube.com/watch?v=Ia3S1ErYypo]
Stories: