Osprey Will Carry President's Staff Next Year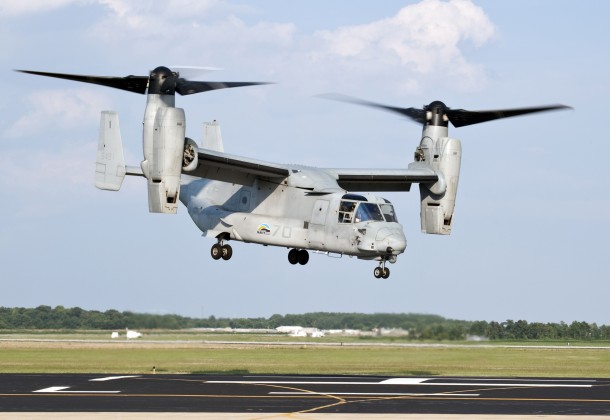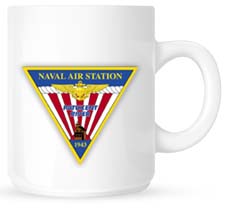 Welcome to Morning Coffee, a robust blend of links to news around the Internet concerning Naval Air Station Patuxent River, NAVAIR, the Pentagon and beyond. The Leader provides this link feature as a survey of the news and announcements affecting the local military economy. The opinions expressed here do not necessarily reflect those of the Leader's owners or staff.
The V-22 Osprey will become Marine One next year, ferrying the President's staff, The Hill reports. Defense Daily reports that Ospreys are now certified for large-deck carriers (subscription required).
The Senate Majority Leader is not backing off sequestration, DoD Buzz reports. The Hill says the Democratic-controlled Senate is setting up a showdown with the GOP-controlled House. The Senate armed services committee proposes a $631 billion bill (subscription required), reports Inside Defense, and adds that DoD faces $1.2 to $1.5 trillion in cuts in the next decade. The Senate wants to see more contracts going to small businesses, Washington Technology reports. Aviation Week observes that Navy planes aren't getting the same budget cut scrutiny as Navy ships. Senate markup of the defense bill rejects TRICARE fee hike, AOL Defense reports.
The Senate has cut the Pentagon's purchase of biofuels, Wired reports.
Southern Maryland Online reports that while local defense jobs pay handsomely, they are out of the reach of many.
The Joint Strike Fighter's error-plagued helmet is heading to a critical design review (subscription required), Inside Defense reports. Defense experts are concerned that the F-22 Raptor's oxygen problem may be present in the F-35, US News reports. And now the UK is figuring out that the F-35B has a deck-melting problem, the Daily Record reports.
M7 Aerospace gets an $11 million boost to a NAVAIR contract to option logistics support for 12 Navy/Marine Corps UC-35s and seven Navy C-26s.