Job Growth Streak Continues in Jan. '17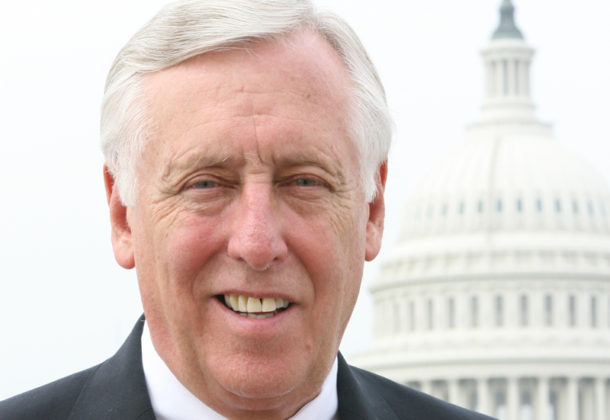 US Sees 83 Consecutive Months of Job Growth
The US Labor Department's latest jobs reports shows that 237,000 private sector jobs were added in January 2017. This was the final report from the Obama administration. The unemployment rate rose to 4.8 percent from December's 4.7 percent.
"[T]he Bureau of Labor Statistics released its report on hiring in January, showing 237,000 private sector jobs added. With this report we can now observe the full scope of the jobs recovery that took place under the Obama administration and evaluate its success," House Democratic Whip Steny H. Hoyer (D-Md., 5th) said in a statement.  "From the depths of the recession, our country added an astounding 16 million private sector jobs over an eighty-three month streak of positive month-to-month growth, the longest in our recorded history at nearly seven years strong. When President Obama took office, our economy was losing hundreds of thousands of jobs each month, and in October 2009 the unemployment rate peaked at 10 percent. At the end of his presidency, we saw the rate reach the lowest it's been in nearly a decade, signaling an economy that has recovered strongly and that is poised for greater things ahead."
In January, employment in professional and technical services rose by 23,000, about in line with the average monthly gain in 2016. Over the month, job gains occurred in computer systems design and related services.
Employment in food services and drinking places continued to trend up in January. This industry added 286,000 jobs over the past 12 months.
Employment in health care also continued to trend up in January, following a gain of 41,000 in December. The industry has added 374,000 jobs over the past 12 months.
Click here for the January 2017 report.
The congressman continued: "Now, the Trump administration will have to be careful stewards of these gains. … I urge the administration and congressional Republicans to set aside proposals that would alienate our trading partners, sow uncertainty that deters private investment, and prevent talented immigrants from becoming the next American innovators and job creators.  Instead, I hope they will work with Democrats to build on the successes of the past eight years and ensure that all our people can Make It In America."
Follow Congressman Hoyer on Facebook and Twitter.
For more information about House Democratic Whip Steny H. Hoyer, visit his Leader Page.