US to End Reliance on Russian Rocket Engines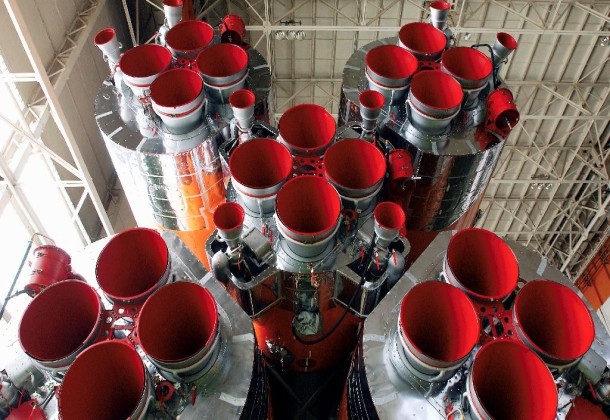 Morning Coffee is a robust blend of links to news around the internet concerning the Naval Air Station Patuxent River economic community. The opinions expressed here do not necessarily reflect those of the Leader's owners or staff.

Congress wants the military to end its reliance on Russian rocket engines by 2019, reports Breaking Defense.
National Geospatial Intelligence Agency Deputy Director Sue Gordon confirms it was a Russian SA-11 that downed the Boeing 777-200ER in the Konetsk region of Eastern Ukraine July 17, 2014, reports Aviation Week.
DefSec Ash Carter skirmishes with defense leaders in Congress to keep China invited to the world's largest naval exercise, reports Breaking Defense.
DefSec Carter has 17 months to make an impact, Defense One reports on the team of military leaders the DefSec just capped to make that impact. Also trying to beat the sunset of the Obama Administration are sweeping personnel changes, Stars and Stripes, reports, DefSec Carter intends at least some reforms make it into the fiscal 2017 defense budget.
Federal Aviation Authority is reacting forcefully to collision threats from drones, which are increasing dramatically based upon pilot sightings, reports the Wall Street Journal, but some experts downplay the scale the problem. No reason yet from the FAA for an outage at an automated routing system in Leesburg, VA, that disrupted management of 160,000 miles of East Coast airspace over the weekend, reports the Washington Post.
Aviation Week gives the JSF a tough review along with a recap of its complicated history, as the Marines declare the F-35B, ready for operations. The Marines praise the aircraft, seeing upcoming software upgrades allowing  fourth- and fifth-generation capabilities, within the F-35B jetfighter, reports USNI News.
The Navy is eliminating half a dozen optional uniform items and adjusting rules for command pins, coveralls, knit watch caps and more, reports The Navy Times.
Army and Navy parachutists collided in midair at Chicago show, both in serious to critical condition at area hospitals, reports Military Times.
National Interest describes how carriers are increasingly lethal.
Armed With Science gives a breakdown of where each service stands as DoD progresses toward reaching its renewable energy goals.
Northrop Grumman Systems Corp., Bethpage, New York, is being awarded a $38,541,198 cost-plus-fixed-fee, sole-source contract to provide integration services for mission packages that will deploy from and integrate with littoral combat ships. Mission package capabilities are currently focused on primary mission areas of mine warfare emphasizing mine countermeasures, littoral anti-submarine warfare, and littoral surface warfare operations, including prosecution of small boats. This contract includes options which, if exercised, would bring the cumulative value of this contract to $78,329,142. Work will be performed in Bethpage, New York (51 percent); Oxnard, California (16 percent); Washington, District of Columbia (10 percent); San Diego, California (10 percent); Panama City, Florida (7 percent); Dahlgren, Virginia (3 percent); Hollywood, Maryland (1 percent); Andover, Massachusetts (1 percent); and Middletown, Rhode Island (1 percent), and is expected to be completed by July 2016. Fiscal 2015 operations and maintenance (Navy); fiscal 2014 research, development, test and evaluation; fiscal 2013 other procurement (Navy); and fiscal 2013 shipbuilding and conversion (Navy) contract funds in the amount of $6,869,776 will be obligated at time of award. Funds in the amount of $6,757,576 will expire at the end of the current fiscal year. This contract was not competitively procured in accordance with Federal Acquisition Regulation 6.302-1(a)(2)(ii)(B) – supplies or services required are available from only one source, and no other types of supplies or services will satisfy agency requirements. The Naval Sea Systems Command, Washington, District of Columbi