Turning a Horse into a Community's Cash Cow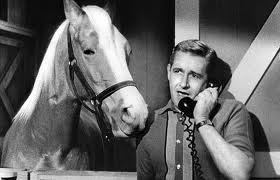 Posted by
The Art Park
Pax III   By Viki Volk
A horse is a horse, of course, but can a community turn it into a cash cow as well?
That's what some counties' economic development plans have fostered. Developer Tom Watts thinks St. Mary's County has the ingredients to do it too.
Back in the days before Maryland bought out the tobacco farms, Mr. Watts floated a proposal to replace that dying agricultural industry with horse farms. The report touted the re-purposing  as a tool to preserve the region's rural character and attract investment via tourism and green industry.
The report presented simple tobacco barn conversion plans and estimated construction and investment factors and an array of types of facilities needed in the equestrian marketplace.
Since then, the report has sat in a file folder in Mr. Watts' office. Until recently, when he revisited it after he received a DVD of the economic benefits of the equestrian industry in Palm Beach County, Florida. Since Mr. Watts floated his idea of horse barns in St. Mary's, Palm Beach County is well on its way to quadrupling its economic benefits from its long-cultivated equestrian economy.
There has been a small increase in equestrian facilities in St. Mary's since he first floated the idea. None alone are of a scale to have a significant economic impact, he says. But their presence speaks to an existing market, thus the potential to grow a larger market.
While Palm Beach County accommodates a high-flying equestrian clientele, the equestrian industry, says Mr. Watts, is very broad. There are many specialties, many of which St. Mary's County is well equipped to meet. His proposal suggests an array of horse farms that meet a growing demand, including Breeding Farms, Stud Farms, Riding Academies, Retirement Farms, Recreational Riding Farms, Therapeutic Riding Farms, and Race Horse Farms. There also are Carriage Rides and Competition, Showing, and Racing. And these categories don't reflect differentiation among breeds, types of training, gender or age, all of which offer opportunities for further specialization that collectively create an equestrian industry.
Mr. Watts became animated talking about the different businesses an equestrian industry  would open: more vets, more saddle-makers, food, and hay. He clicked open the video from Palm Beach County with an upbeat update of its equestrian-related economy and watched it through to the end.
He gave a little shrug and chuckled at pulling the report from a file so many years later. He pointed out a photocopied shot of Mr. Ed,  the talking horse on the cover of the simple, stapled-together brief. It hadn't gotten very far, he acknowledges. Then he shrugged again and grinned. Doesn't mean it isn't still a good idea.
Source: www.LexLeader.NET