Trump Presidency Ripe for BRAC, Say Defense Analysts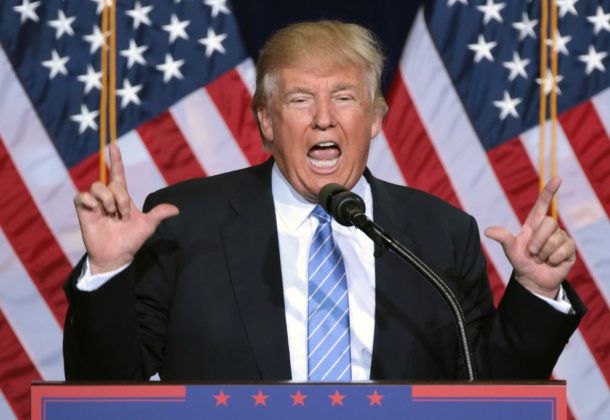 Morning Coffee is a robust blend of links to news around the Internet concerning the Naval Air Station Patuxent River

economic community. The opinions expressed here do not reflect opinions of the Leader's owners or staff.
Donald Trump's presidency improves chances for base closures, says National Defense Magazine. Lawmakers repeatedly avoid BRAC rounds, despite pleas from DoD. Defense analysts suggest that could change with a Trump White House.
The VA overpaid tens of thousands of veterans and now wants the money back, reports Vice.com. The agency cannot provide estimates of how much it has overpaid veterans nor the average amount of debt veterans who receive over-payment notices might owe.
Another 300 additional US troops are needed for the military escalation in northern Iraq, reports Military Times, two infantry companies of paratroopers and a route-clearance platoon from the Army's 82nd Airborne Division's 2nd Brigade Combat Team from Fort Bragg, North Carolina.
The F-35 program has a new, unexpected enemy – the strong dollar, reports The Business Insider. About half of the F-35s Lockheed plans to build in the next five years are for foreign countries, and belt-tightening and economies of scale can't offset the strong dollar.
Breaking Defense reports on the experimental war games at Camp Pendleton where new technologies include a hovercraft shooting salvos of rockets, a speedboat turning into a submarine, and a mobile 3-D printing factory.
American Airlines is going deeper into Chinese airspace, reports CNN, investing $200 million in China's biggest carrier in a bid to capture more business in the world's fastest-growing major aviation market.
In a surprise move, Britain and Japan are looking at joint development of a fighter aircraft, reports Aviation Week, speculating BAE will remain interested in working with Mitsubishi Heavy Industries, even if an Anglo-Japanese fighter fails to materialize.
North Korea carried out another rocket engine test believed to be part of  its development of an intercontinental ballistic missile, Reuters reports.
The Trump administration wants the first $1 billion of wall at the US/Mexico border to cover 62 miles, 42 miles of new wall and elsewhere replacing existing fencing, reports CNN.
The Trump administration officially puts sanctuary cities on notice, those thwarting effort to deport illegal immigrants are violating federal laws and could lose access to billions of dollars in justice department grants, reports The Washington Times. Even money given in the past could be taken back, according to AG Jeff Sessions.
Contracts:
Rolls-Royce Corp., Indianapolis, Indiana, is being awarded $106,898,882 for modification P00007 to a previously awarded firm-fixed-price, indefinite-delivery, requirements contract (N00019-14-D-0016) to provide intermediate, depot-level maintenance and related logistics support for approximately 209 in-service T-45 F405-RR-401 Adour engines. Work will be performed at Naval Air Station (NAS) Kingsville, Texas (46 percent); NAS Meridian, Mississippi (42 percent); NAS Pensacola, Florida (11 percent); and NAS Patuxent River, Maryland (1 percent), and is expected to be completed in March 2018. No funds will be obligated at time of award; funds will be obligated on individual delivery orders as they are issued. The Naval Air Warfare Center Training Systems Division, Orlando, Florida, is the contracting activity.
Agile Defense Inc., Reston, Virginia, has been awarded a $7,252,863 modification (P00013) to exercise an option on previously awarded contract FA2816-15-F-A016 for Network Control and Livelink/SharePoint support services in support of base operations support. Work will be performed at Los Angeles Air Force Base, California, and is expected to be complete by April 30, 2018. Fiscal 2017 research, development, test and evaluation; and operations and maintenance funds in the amount of $6,544,240 are being obligated at the time of award. The Space and Missile Systems Center, Los Angeles Air Force Base, California, is the contracting activity. 
Iron Bow Technologies LLC, Chantilly, Virginia, was awarded a $25,000,000 modification (ZW23) to contract W52P1J-16-D-0014 for the purchase of various approved information technology equipment and accessories. Work will be performed in Vicksburg, Mississippi, with an estimated completion date of Nov. 30, 2017. Fiscal 2017 other funds in the amount of $25,000,000 were obligated at the time of the award. US Army Corps of Engineers, Huntsville, Alabama, is the contracting activity.
Harmonia Holdings Group LLC, Blacksburg, Virginia, was awarded a $17,132,882 firm-fixed-price contract for third-party software review to analyze source code for errors, bugs, coding constructs suspected of introducing vulnerability, to include all coding non-compliance with the Defense Information Systems Agency Application Security and Development Security Technical Implementation Guide. Bids were solicited via the Internet with 12 received. Work locations and funding will be determined with each order; with an estimated completion date of March 27, 2022. US Army Contracting Command, Aberdeen Proving Ground, Maryland, is the contracting activity (W56JSR-17-D-0004).