SMHEC Hosts Towson Early Childhood Ed Classes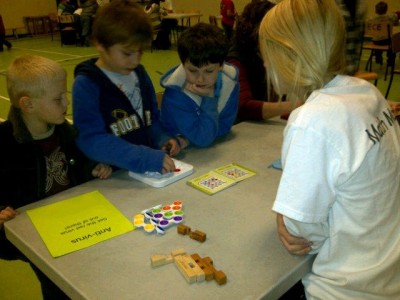 Posted by
Southern Maryland Higher Education Center
Pax II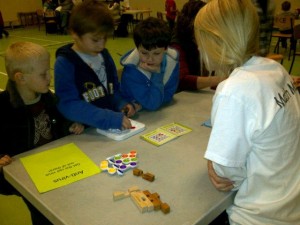 Early childhood development classes offered at the Southern Maryland Higher Education Center through Towson University begin next week and continue through the fall semester.
Classes are conducted primarily online, with some class days held on campus.
The M.Ed. in Early Childhood Education is an advanced degree program designed to increase competence in a current career role to provide a step toward further study in the field of early childhood education. This class will be held in an Executive Weekend Format with a special tuition rate for whose who qualify.
Courses are offered at a significant reduction to Maryland Association for Education of Young Children (MDAEYC) members: $891 per three-semester course instead of $1,407. The $45 application fee will be waived for MDAEYC members
Taught by full-time faculty and select adjuncts, classes will be conveniently offered in evening and online formats.
Summer 2013: Six evenings plus online time; Location SMHEC.  Fall 2013: Executive Weekend Model (concentrated Friday and Saturday sessions); at SMHEC.
The M.Ed. in Early Childhood Education degree is aligned with National Association for the Education of Young Children (NAEYC) standards for Early Childhood Professional Preparation in Advanced Programs. The 33-unit program consists of seven required courses and four elective courses, and is designed to provide each student with a deeper understanding of the knowledge base in the field, while supporting individual areas of professional specialization and academic interest.
SMHEC Summer/Fall 2013 Schedule
SUMMER—ECED 607: Learner Diversity and Inclusion, taught by Dr. Wheeler
May 28 & 29 (Tues & Wed); June 3 (Mon), 12 (Wed), 17 (Mon), 19 (Wed) 5:30-9 p.m.
FALL—ECED 609: Growth and Development of Young Children, taught by  Dr. Kim
Sept 6 & 7; Oct 18 & 19; November 15 & 16; December 6 & 7, Fri. 5-8 p.m. and Sat. 9 a.m.-2 p.m.
For information and MDAEYC application forms, contact:
Dr. Edyth Wheeler, Graduate Director
Dept. of Early Childhood Education: [email protected] or call 410-704-2460 or
Alyssa Zumpano, Towson SMHEC Coordinator,
[email protected] or call 301-737-2500 x307