'#thedronelife' Featured at CSM Gallery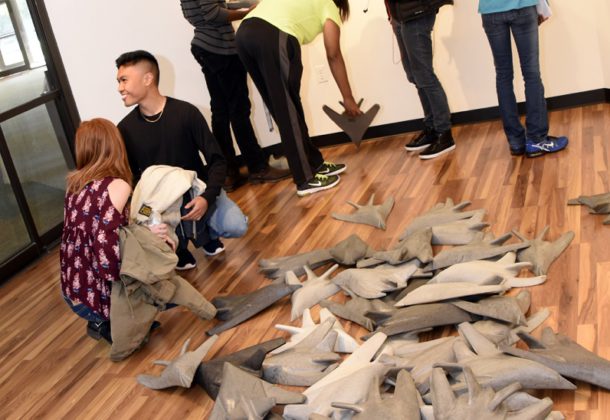 Sculptor Dominic Sansone and his '#thedronelife' will be the featured artist in the College of Southern Maryland's latest exhibition at the Tony Hungerford Memorial Art Gallery on the La Plata Campus.
The exhibition will run through Nov. 3.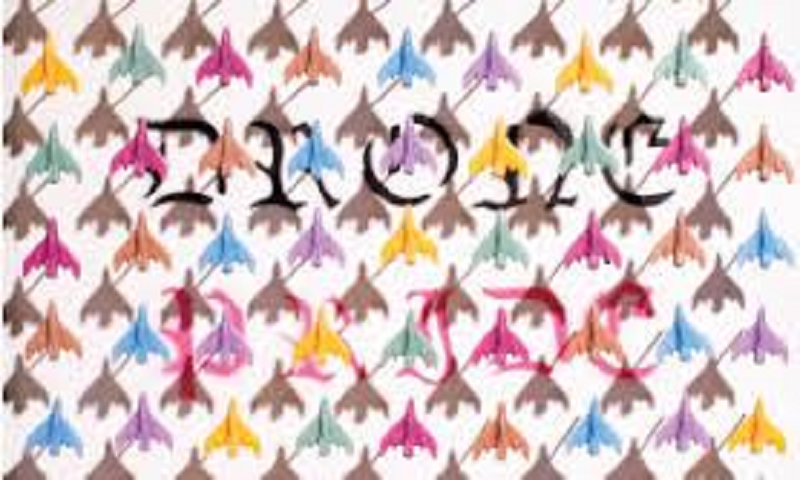 A native of Chicago, Sansone has a bachelor's degree from the University of Illinois Urbana Champaign and a master's in fine art from the Herron School of Art and Design in Indianapolis. In 2010, Sansone was one of Herron's first MFA graduates in visual art and public life with an emphasis in sculpture. After completing BFA studies, he spent two years working for an aerospace company producing fabrication and assembly drawings for satellites, military aircraft and mobile artillery units.
"My current body of artwork is a critical response to the disproportionate role of the Military Industrial Complex in our society. From childhood I can recall a great fear of the Soviet Union and nuclear obliteration at their hands, and now, thanks to the nightly news, my sons may have radical Islamists and terrorists as the source for their nightmares," reads a statement from Sansone. "Always a new enemy, always some new evil to vanquish, war without end. Americans, in particular, have seemingly become addicted to the state of war, in part, due to our desensitization at the hands of the media we consume. From video games glorifying killing, to 24-hour coverage of conflicts, to real time video of smart bombs dropping down chimneys; we have an endless supply of stimuli to numb ourselves. The pain and suffering endured by others becomes nothing more than flickering images on a screen."
Sansone said he was influenced by the assembly line fabrication of industrial machinery, weaponry and munitions. "Repetition plays a significant function in my sculpture, being representative of both the products and people behind the areas of my explorations. This can manifest as hundreds of identical individual components combining to make a single piece or an echoing of identifiable form in seemingly disparate objects. Cast objects dominate my work, either in the more traditional mediums of bronze, iron and porcelain; or more contemporary materials, such as silicone and urethane rubbers, foam and plastic. These two elements, repetition and casting, combine to create an industrial mass-produced sensibility to my sculpture," he wrote.
Sansone had two solo exhibitions last year at The Brayer in Ventura, California, and at the Dittmar Memorial Gallery at Northwestern University in Evanston, Illinois. In 2011, his work was part of the American Civil Liberties Union's first Art and Civil Liberties exhibit in conjunction with ArtPrize, a competition in Grand Rapids, Michigan, open to artists from all over the world.
Other exhibitions this season at CSM: Gregory T. Davis' "Impermanence of Knowledge" will be shown Nov. 14- Dec. 8. Jim Arendt's "Selvage" will be from Feb. 6-March 9, followed by the Annual Juried Student Exhibition from April 10-May 5. Submissions for the student exhibition will be accepted from March 28 to April 1. The jury will select exhibition works April 5.
These exhibitions will be at the Tony Hungerford Memorial Art Gallery at the La Plata Campus, Fine Arts Center. The gallery is open 9 a.m. to 9 p.m. Monday through Friday and 10 a.m. to 6 p.m. Saturday. Artist lectures are usually held Tuesday afternoons and are free and open to the public. Sansone's lecture Oct. 11 will be in the Learning Resource Center (LR Building), Room 102 with a reception immediately following in the gallery.
For more about the College of Southern Maryland, visit their Leader member page.