The Quest for Coffee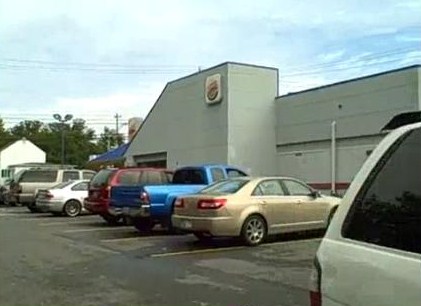 Infrastructure. You don't think about electricity and clear roads until they aren't there.
When Lexington Park Leader publisher Viki Volk tried to get from St. George's Island to Lexington Park, Maryland Sunday morning, after Hurricane Irene tore through St. Mary's County, she collected a video object lesson on the importance of infrastructure.
Viki's morning started in St. George's Island at 7 a.m. with a view of the trees that Irene toppled (video). After this depressing sight, she resolved to go to Lexington Park and get some coffee. Her original route toward town ended abruptly on Flatiron Road, where flooding and debris blocked the intersection with Route 5.
Viki managed to get to Route 5 through another route, went north to Route 4, managed to squeeze through (thanks to the Leonardtown Volunteer Fire Department). After a disappointing stop at Starbucks (where the staff showed up, but the electricity didn't), she approached Lexington Park by going south on Route 235.
Once in town, Viki headed to the first open breakfast establishment, Donut Connection. While the store did have donuts, it did not have electricity. So, no coffee.
Driving west on Great Mills Road, Viki finally found one of the few open, electrified places serving coffee. And so did most everyone else.
[youtube=http://www.youtube.com/watch?v=a8iS-CAsQdw]
For more video of Hurricane Irene and her aftermath, check out our playlist on YouTube. To keep up with the latest Irene news, check out the Leader's Twitter feed or join our Facebook page.