Students Around the Globe at Webster Field AUVSI Competition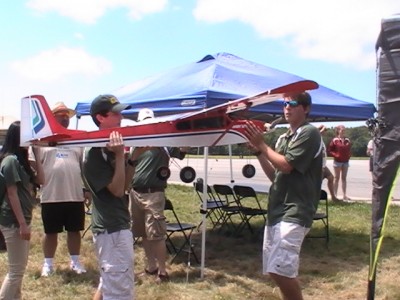 Posted by
The Patuxent Partnership
Pax II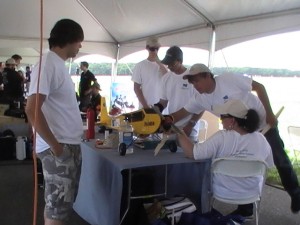 The Association of Unmanned Vehicle Systems International (AUVSI) held its 11th Annual Student Unmanned Air Systems (SUAS) Competition last week at Webster Outlying Field in St. Inigoes, showcasing what the next generation of unmanned systems engineers are building today.
The Patuxent Partnership (TPP) has been a proud sponsor of this event for the last five years. TPP fosters cooperation and collaboration among academia, private industry and government, bringing together the key economic drivers in Southern Maryland to collaborate on growth for the betterment of all. Sponsors of this event send recruiters to help connect students with potential jobs and internships in their industry.
This year nearly 40 teams competed, with 32 returning for the second day of competition, including four teams from Canada, two from India, and one each from Turkey and Spain, as well as five high school teams, according to Joe Brannan, the competition's director.
There are three facets to the competition which contestants must complete. For the first portion, worth 25 percent, students must submit a journal on their vehicle before beginning the in-flight portion of the competition. For the second portion of the competition participants must submit a flight readiness brief worth another quarter of their overall score. The final facet is the completion and scoring of the mission.
Fifty percent of the total score relies on scores earned during the mission, which is judged from start to finish, including mobility, setup, a flight mission and cleanup, all of which is subjected to strict time constraints. Contestants have 10 minutes to load and transport their UAV to the test range, another 10 to set up their station, and 30 to complete the mission.
[youtube=https://www.youtube.com/watch?v=eZC7sfQVInw]