STEM-ing Event Happening April 28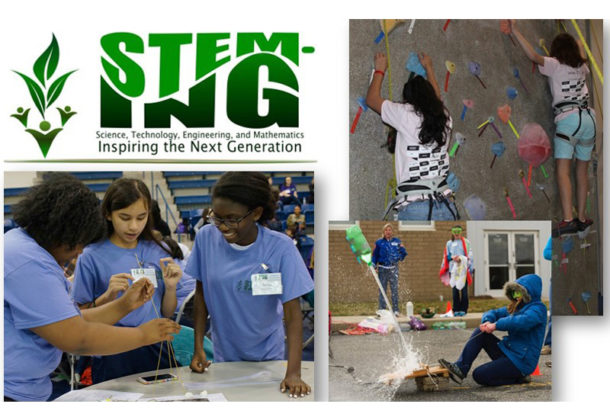 Middle school girls in Charles, Calvert, and St. Mary's counties can come to the sixth annual STEM-ing event between 8 am and 5 pm April 28, 2018, on the campus of St. Mary's College of Maryland in Historic St. Mary's City. The event is being publicized by The Patuxent Partnership in the organization's newsletter.
Girls can enjoy fun, hands-on, and challenging STEM activities and meet incredible STEM role models from all over Southern Maryland.
Each year, the event has included an incredible array of scientific experiments, fun activities, and ways for girls to learn that they have a place in science, technology, engineering, and math fields.
Each year the program finds women from STEM fields in the community and designates them as Wonder Women. These are women who excel in their areas of STEM, and they come to the event to share their struggles, accomplishments, inspiration, and experiences with the girls who attend STEM-ing.
There are 13 different workshops available for the 2018 event, including everything from a rock climbing that teaches physics to chemistry projects, to a chance to care for a dog with a local veterinarian. Girls get to choose three workshops for the day. Each workshop has limited participation, so early registration is ideal.
A T-shirt, lunch, and goodie bags are included with registration. For more information about the event, go to the STEM-ing website.
The Patuxent Partnership looks forward to partnering with the community to increase the potential of the future workforce and inspire STEM within the next generation.
About The Patuxent Partnership
TPP fosters collaboration and the sharing of knowledge and expertise across a diverse network that includes government, industry, and academia. TPP also supports STEM education and workforce development within the local community including hosting programs of interest to NAVAIR, NAWCAD, and the broader DoD community.
To learn more about The Patuxent Partnership and its programs, visit its Leader member page.