State Providing Promise Scholarships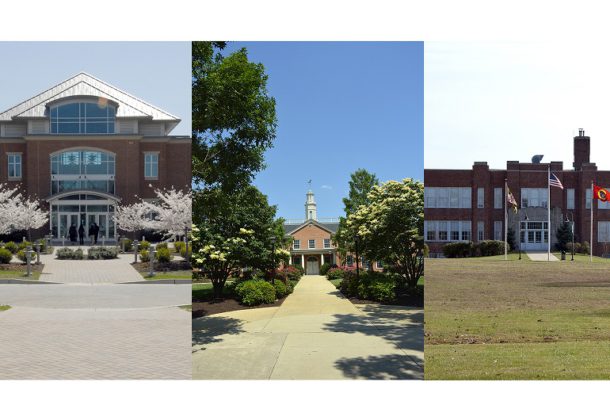 Maryland joins a growing number of states working to make community college more affordable for high school graduates at its 16 community colleges, including the College of Southern Maryland. This comes after the legislature enacted the Maryland Community College Promise Scholarship program.
"We are excited to have the Maryland Community College Promise Scholarship as another way of helping families afford college. While more financial aid is always good for our students, it is important to remember that this program will help some students — not the majority — afford community college," said College of Southern Maryland President Dr. Maureen Murphy. "The Maryland Promise Scholarship does not provide free community college. Rather, there is $15 million in this new state scholarship fund to be shared among Maryland's 16 community colleges to help fill a financial gap only after all other financial assistance has been awarded to the student."
As legislated, Maryland's Promise Scholarship will be available only to recent high school graduates, and eligible students must seek all other funding before they are able to apply for any Promise Scholarship.
CSM is working with the school systems in Calvert, Charles, and St. Mary's to advise high school counselors and recent high school graduates of eligibility requirements after all other federal and state financial aid and CSM Foundation scholarships have been awarded to the student.
Dr. Murphy said that since many of the state's 500,000 community college students will be ineligible for these two specific Maryland programs, "Federal and state financial aid and CSM scholarships will remain critical to the access and success of our students at CSM."
"While this program is a good first step toward college affordability, it is important to remember that CSM's scholarships will continue to be vital and a necessary resource for many of our students," said CSM Vice President of Advancement Michelle Goodwin.
The state has also authorized a Near-Completer Grant that will be available for those students who have completed 75 percent of their academic degree requirements.
The Maryland Higher Education Commission is responsible for developing the regulations to administer both programs.
For the Maryland Community College Promise Scholarship, based on the remaining gap after all eligible financial aid has been awarded, the student may apply for a maximum of $5,000 per year. The recipient must be a full-time student enrolled in a Maryland community college for a vocational certificate, a credit certificate, or an associate degree. The recipient must be within two years of graduating high school or completing a GED and have a high school GPA of 2.3 or higher. The recipient must have an annual adjusted gross income of $100,000 or less if single or resides in a single-parent household, or $150,000 if married or resides in a two-parent household. The recipient must work within the state of Maryland one year for each year of being awarded the scholarship.
Maryland's Near-Completer Grant program will begin in fall 2019 for students who are close to finishing degrees at either community colleges or four-year institutions within Maryland. These near-completer students can receive up to one-third of tuition due. Grants are available for credit programs only and awarded on a first-come, first-served basis. The recipient must have completed 45 credit hours from a community college or 90 credit hours from a four-year institution. The recipient must have a minimum 2.0 on a scale of 4.0. All financial aid must be applied before this award is appropriated, and funds will be allocated for tuition only, for up to one-third of the in-county resident tuition rate.
For more information on the Promise Scholarship at CSM, go to the college's website. For information on the Near-Completer Grant, click here.
For more about the College of Southern Maryland, visit its Leader member page.