St. Mary's Science Fair Set for Jan. 28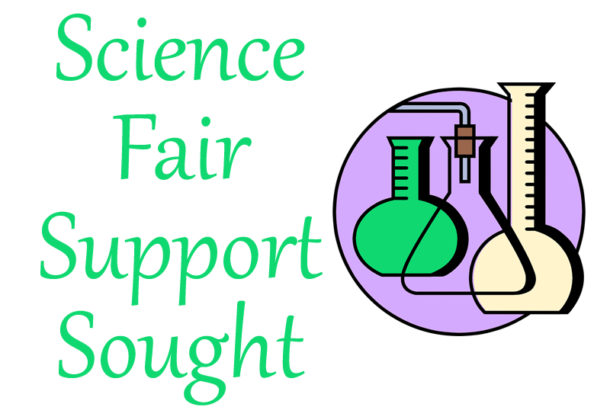 The 64th annual St. Mary's County Science and Engineering Fair will be held in person Saturday, January 28, at Great Mills High School.
Last year's science fair was exciting and quite successful, with more 60 student projects entered and 50 awards given, totaling over $4,000 in value, according to Mark Ragland, fair president. Thirty-nine local winners were selected to compete at the Prince George's Area Regional Science Fair. The support of business partners played an integral role in encouraging and enabling students to excel through the various science fair levels, he said.
The Patuxent Partnership has been a supporter of the St. Mary's County Science Fair for many years.
"The science fair takes place due to the efforts of the St. Mary's County Science and Engineering Fair Board. Now is the time to support the upcoming 64th St. Mary's County Science and Engineering Fair, which is another way to build our STEM pipeline," Bonnie Green, TPP's executive director, wrote in a letter to TPP members.
The science fair is the perfect venue for students to share their talents in experimental methodologies, engineering design and testing, and other scientific aspects of their projects. The goal of the science fair is to stimulate an interest in science, mathematics, and engineering to provide an extraordinary learning experience for youth with the long-term goal of producing scientists, engineers, mathematicians, and computer scientists. The local fair has a long history of success in these endeavors.
There are various ways organizations can partner with the fair. For more information, fair categories, judging information, sponsorship opportunities, and awards, click here.
Email Mr. Ragland at [email protected] for additional information.
The deadline for submitting advertising materials is Friday, January 13. Send advertisement artwork and questions directly to Samantha Nelson at [email protected].
About The Patuxent Partnership
The Patuxent Partnership is a nonprofit member organization that fosters collaboration between government, industry, and academia to advance education through STEM-based initiatives; to advance technology through speaker programs, forums, and networking; to advance science and technology transfer through the exchange of ideas, information, and data related to technologies; and to increase workforce development through an array of initiatives.
To learn more about The Patuxent Partnership and its programs, visit its Leader member page.