St. Mary's College Film Series Continues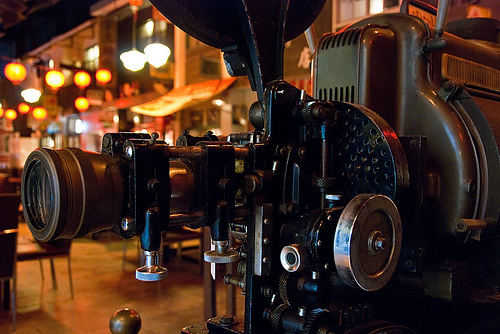 The Department of Theater, Film, and Media Studies (TFMS) at St. Mary's College of Maryland will host the second screening of its sixth annual film series, "Ethnography and Alterity," on Monday, Oct.15. The screening will begin at 8:15 p.m. in the college's Cole Cinema (Campus Center).
Acclaimed documentarian Sasha Waters Freyer will show her film, "Chekhov for Children" (2010), which tells the story of an ambitious undertaking—the 1979 Broadway staging of Russian playwright Anton Chekhov's "Uncle Vanya" with fifth- and sixth-graders from New York City's PS75. The play was directed by celebrated writer Phillip Lopate. Using never-before-screened student documentary videos and super 8mm films from the era, "Chekhov for Children" explores the interplay between art and life for a dozen friends, including the filmmaker, across 30 years.
Waters Freyer's videos and 16mm films have been screened internationally. Her award-winning 2003 documentary, "Razing Appalachia," about a community fight against strip mining in Blair, West Virginia, was broadcast in the U.S. on the acclaimed PBS series "Independent Lens" and in more than 30 countries globally as a part of the ITVS series: "True Stories: Life in the U.S.A." Since 2000, Waters Freyer has taught film and video in the Department of Cinema and Comparative Literature at the University of Iowa, where she is the director of film and video production.
For more information, contact Mark Rhoda of the TFMS department at [email protected] or 240-895-4231, or visit the TFMS web site at www.smcm.edu/tfms.
Source: St. Mary's College of Maryland