Sponsors Sought for Hospice Fundraiser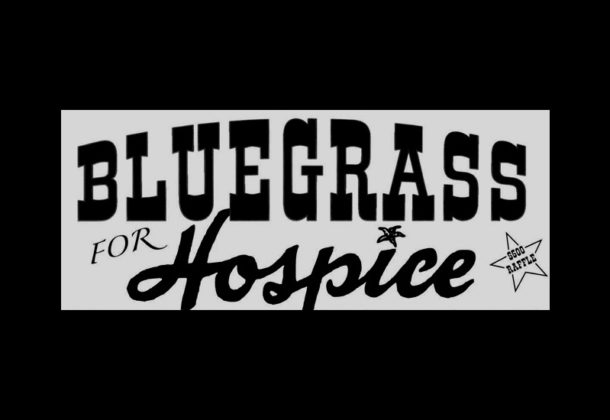 The promoter of the annual Bluegrass for Hospice fundraiser is seeking sponsors for the 2017 one-day, family-style concert to be held Saturday, Oct. 24, 2017. MedStar St. Mary's Hospital offers hospice services through Hospice of St. Mary's.
Jay Armsworthy of California, Maryland, has produced the bluegrass concerts for eight years. In that time, Mr. Armsworthy has raised $192,000 for Hospice of St. Mary's.
"Last year, $38,298.91 was raised with an attendance of about 500 people," he said. "It has become a successful, popular, and much-expected event in Southern Maryland. The biggest part of that success comes from the many sponsors that come forth each year."
Mr. Armsworthy is looking for local businesses to help him keep this successful trend going.
Businesses that become sponsors for the Hospice fundraiser will be exposed to print, radio, and Internet social media site with more than 100,000 impressions in the Southern Maryland market, he said.
Click here to download a sponsorship application. The deadline to be included on event fliers is July 1.
"I sincerely hope you consider taking advantage of this promotional opportunity to reach an audience of bluegrass consumers. Your sponsorship will aid in creating and producing Bluegrass for Hospice-2017 and the work of Hospice of St. Mary's," Mr. Armsworthy said.
On Oct. 24, music lovers will return to Flat Iron Farm on Highway to Heaven Lane off of Flat Iron Road in Great Mills to relax and enjoy a day of family entertainment. This year's concert will feature an all-female bluegrass band, Sister Sadie, which consists of some of the top female names in bluegrass music. Many local talents will be performing as well.
All proceeds from the event will go to the operating cost to maintain Hospice House in Callaway. Hospice of St. Mary's depends on these donations, Mr. Armsworthy said.
"This is an important factor to keep in mind," he said.
For more information, call Mr. Armsworthy at 301-737-3004.
About Hospice of St. Mary's
Hospice of St. Mary's is a not-for-profit service that provides physical, psychological, spiritual care, and comfort to those who are terminally ill. Hospice also offers grief support to families and community members who have experienced a loss. Since its opening in fall 2009, Hospice House has served as a place of dignity, comfort, and peace for many individuals with terminal illness who needed care that could not be provided in their own homes.
About MedStar St. Mary's Hospital
MedStar St. Mary's Hospital is a full-service community hospital, delivering state-of-the-art emergency, acute inpatient, and outpatient care in Leonardtown, Maryland. Nestled in a waterside community, MedStar St. Mary's provides advanced technology with a dedication to excellence in all services provided. The not-for-profit hospital has been named among the nation's Top 100 Hospitals and is an eight time recipient of the prestigious Delmarva Medicare Excellence Award. In addition, MSMH received the Maryland Performance Excellence award at the Platinum level in 2014 – the highest in the state. The hospital's staff is committed to providing quality and compassionate medical care for all patients by coupling innovation with our outstanding team of medical staff members, associates, and volunteers.
For more information and one-click access to a full list of resources available at MedStar St. Mary's Hospital, visit their Leader Page.