Make a Splash, be CHARMing and Catch Some Sun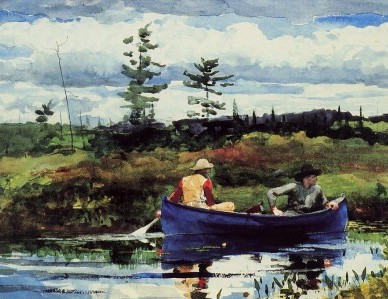 Posted for Annmarie Sculpture Garden and Art Center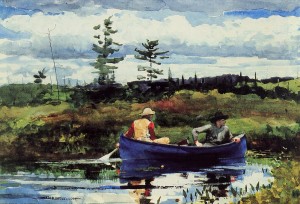 Community Builder   To register for classes call (410) 326-4640
Are you looking to make a splash with watercolor? Want to create a dazzling suncatcher to herald in some warmer weather? Maybe you're fired up about charms and want to create some of your own. Over the next week Annmarie Gardens has multiple classes where you can unwind, get creative and take home your own work of art.
On Tuesday and Wednesday, March 11 and 12, take a mini-vacation and learn from instructor Nancy Thompson new and effective ways to paint water, waves, sand, reflections and beach scenes. During this Beach and Beyond Watercolor class  Ms. Thompson will be teaching techniques to create luminous water and skies using a beautiful limited palette of colors.
This workshop is for all levels of expertise from beginner to master. The classes will be held from 10 am to 3:30 pm, and is a two-day workshop. The member/nonmember cost is $125/$135 with a materials fee of $15 due to instructor at the start of the class. Advanced registration required.
If you're interested in watercolor, but don't know where to begin, join instructor Mary Blumberg for a beginner's watercolor series. During Beginning Watercolor: Start with a Swoosh!, students will learn to capture the beauty around them and learn to love watercolor painting. Watch colors mix and mingle and learn basic tips and techniques to get started. Class begins on March 13, meets every Thursday from 1 pm to 4 pm and runs through April 17.  A materials list will be provided at registration. Member Cost: $125, Nonmember Cost: $140.
Have you worked with stained glass and want to do more? During Stained Glass: Next Steps, instructor Leza Hepler will help you refine your stained glass skills in this five-part series. Choose from a broad variety of projects and create a 20-30 piece suncatcher/panel using the copper foil technique. (Students must first take the Intro to Stained Glass class.) This series is great to take again and again–just choose a different project each time. Class starts on March 12 and then meets March, 19, 26, April 2, 16 from 6 pm to 9 pm. The member cost is $115 and non member cost is $130 with a materials fee of $10- $25 due to instructor at class, depending on glass choices.
Torch Fired Copper & Enamel. Learn from instructor Mickey Kunkle how to transform simple copper charms into colorful works of art with fire and enamel. Each student comes away with multiple charms. Class is offered March 15 from 10 am to 1 pm and has a member cost of $40, nonmember cost $45. There is a materials fee of $25 due at the start of the class.
Advanced registration required for all classes/workshops listed here. To register, please call (410) 326-4640. To see more classes offered for kids, families and adults only, visit the Annmarie Gardens website.