SpaceX Set to Launch Today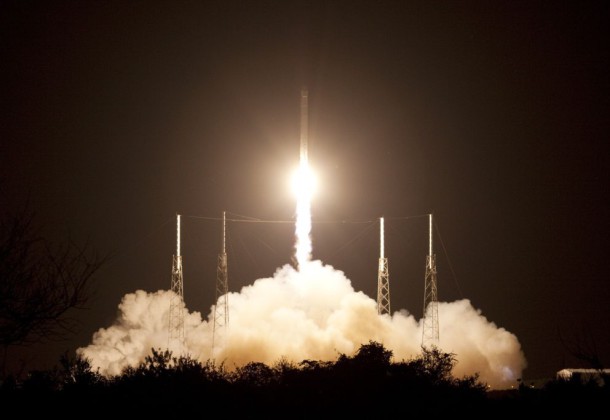 Morning Coffee is a robust blend of links to news around the internet concerning the Naval Air Station Patuxent River economic community. The opinions expressed here do not necessarily reflect those of the Leader's owners or staff.

SpaceX scrubbed Monday's launch of its 7th resupply mission to the International Space Station (ISS). The CRS-6 Dragon is rescheduled to lift off from Cape Canaveral this afternoon, April 14, announced NASA SpaceFlight.com. The cargo is launched from a Falcon 9 rocket, which SpaceX insists can be reused, if they can get a good landing on a barge at sea. The Christian Scientist Monitor has video of the last attempt.
Twenty-five percent is the tipping point, Vice Chief of Naval Operations Adm. Michelle Howard tells Navy Times, when military women will comprise a presence resistant to stereotyping and supportive of women.
With precision missiles able to go ever farther and sensors ever sharper, the sea becomes a smaller battleground for the Navy. Breaking Defense previews a strategic study of how the Air-Sea Battles of this advanced weaponry will unfold.
Three determined technicians committed 500 man hours and found the tiny rivet responsible for years of mysterious pilot illnesses after flying the the popular military C-130 Hercules aircraft, reports Military.com.
DefSec Ash Carter pushes for a military styled LinkedIn social media platform to get the right people into defense jobs and keep them professionally growing into their best job, reports Military.com.
DefenseOne presents an assessment of Rep. Mac Thornberry's efforts to reform the arduous acquisition processes of the Pentagon.
Increasing numbers of guards at Army bases and ports are using Defense ID at their gates, a hand-held device able to scan the barcode on official IDs, reports Defense Tech.
It's not just defense contracts General Dynamics lost its long-term IT contract with Federal Energy Regulatory Commission to SRA International. The re-compete reduced what was a $110 million contract to $85 million, reports Washington Business Journal.