Sotterley Speaker Series Continues June 23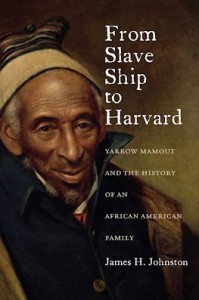 Posted by
Sotterley Plantation
Community Builders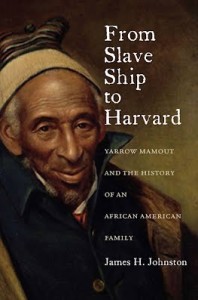 Join Sotterley Plantation and James H. Johnston on June 23 at 3pm in the barn, for "From Slave Ship to Harvard" the true story of six generations of an African-American family in Maryland.
Mr. Johnston's writings have appeared in the Washington Post, Legal Times of Washington, American Lawyer Magazine, Corporate Counsel, and the Maryland Historical Society Magazine along with papers on local Washington, D.C., history, Yarrow Mamout, and an edition of The Recollections of Margaret Cabell Brown Loughborough.
The Yarrows and their in-laws the Turners' journey is chronicled from slavery to Harvard through today and provides a case study of race in America.
On June 4, 1752 the Elijah landed in Annapolis carrying Yarrow Mamout and his sister. Yarrow, a body servant to the Beall family, had the opportunity to become acquainted with many prominent men of his day, to include the artist Charles Wilson Peale whose portrait of Yarrow, thought to be 140 years old, graces the cover of the book and hangs now in the Philadelphia Museum of Art.
Thanks to the generous grant from The Boeing Company, we are once again able to offer our Speaker Series FREE to the public. Due to limited seating, however, advance reservations are strongly advised. Please call 301-373-2280 to make your reservation. This certainly is one presentation that you will not want to miss!
https://lexleader.net/historic-sotterley/