SOLD!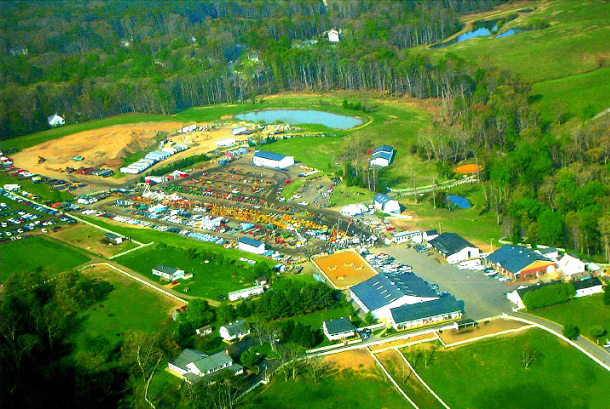 Posted by Great Mills Trading Post Joseph "Bubby" Knott, owner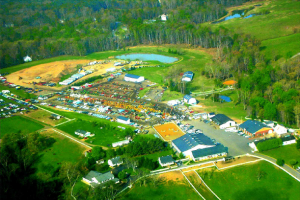 Fifteen acres of just about anything you can imagine will be auctioned Friday and Saturday, Nov. 18 and 19, beginning each day at 8 a.m. at Flat Iron Farm.
The annual regional auction features farm equipment, construction equipment, federal and local government and utility surplus vehicles and equipment and many other commodities.
Bring your equipment to sell or come to buy.
Joseph "Bubby" Knott, owner of Great Mills Trading Post and Flat Iron Farm, hosts the auction, conducted by J.G. Cochran Auctioneers & Associates at Cochran Auctions. Mr. Knott has held the regional auction at Flat Iron Farm for six years but has bought and sold used equipment and commodities since 1969.
[youtube=http://www.youtube.com/watch?v=j6A0uZ24q5A]
Still, Mr. Knott is a newcomer to the industry, considering auctions were recorded as early as 500 B.C. with Babylonian auctions of women for marriage. Auctioneering sites across the Internet note that these auctioneers began with the women they considered the most beautiful and progressed to the least.
In 193, according to Wikipedia, the Praetorian Guard, the bodyguards of the Roman Emperors, s put the entire Roman Empire on the auction block, initiating a brief civil war.
The Stockholm Auction House, established in 1674, is the oldest auction house operating. Christie's, established in 1766, is the largest auction house and Sotheby's, established in 1744, the second largest.
By the next century, auctioneering in America involved civil war goods seized by armies and auctioned by the Colonel of the division, leading to the unofficial title "colonel" applied to some auctioneers.
The Internet dramatically increased auctions with a wider range of buyers and commodities than previously practical. By 2008 the National Auctioneers Association approximated the industry's gross revenue at $268.4 billion.