SMHEC Offers Four New HR Classes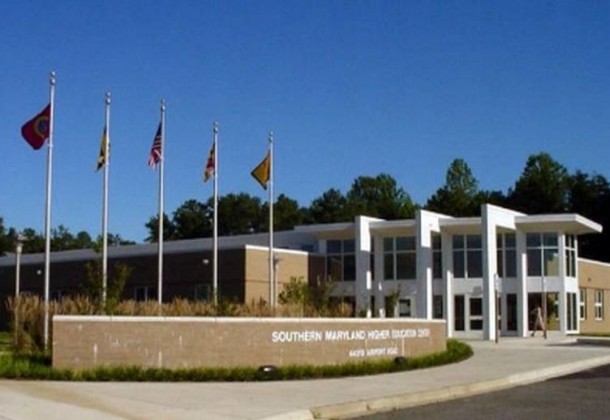 Four new summer graduate classes will be offered by Bowie State University's College of Professional Studies at the Southern Maryland Higher Education Center beginning May 30, 2017, as part of the Three Paths to Success human resource development graduate program.
Consider taking your career to the next level by completing the 12-month, fast-track master of arts degree program, obtaining a Project Management Graduate Certificate, or taking continuing education courses at your own pace. Each path is designed to focus on how to effectively lead and manage projects, solve business problems, motivate and develop the workforce, and improve organizational performance regardless of the industry.
As a new program at SMHEC, the business-related topics are most welcome in the tri-county area.
Session I starting May 30 to July 3 will offer HURD 748 Leadership Development on Tuesdays and Thursdays from 5 to 9 pm. Also HURD 620 Principles of Management will run in the same session Mondays and Wednesdays at the same times.
In Session II HURD 702 Conflict Mediation will run from July 5 to Aug. 8 Mondays and Wednesdays and HURD 608 Career Development will be offered Tuesdays and Thursdays. Both classes are also 5 to 9 pm.
The Southern Maryland Higher Education Center is at 44219 Airport Road in California, Maryland 20619.
To register, call Monica Simpkins at 240-825-9850 or email msimpkins@bowiestate.edu.
Dr. Marsha Jackson, program coordinator, and Ms. Simpkins, program liaison, also will be represented at the SMHEC open house from 4 to 7 pm June 28, which is a drop-in format. To handle today's and tomorrow's rapid accelerations this human resource development MA is essential to keep a workplace functional and at top effectiveness.
At the June 28 open house citizens can meet with representatives of nine universities and more than 90 degree programs including bachelor completion degrees, doctorates, and over 50 master's degrees.
All of the classes for the academic programs are presented at the center in St. Mary's. There are new master's and graduate certificates in robotics engineering from the University of Maryland, College Park, for 2017 and new cybersecurity bachelor and MS degrees from UMUC and Webster University.
Classes at SMHEC are offered during evening hours and Saturdays. Take classes right here in Southern Maryland and get a degree from a world-class university at SMHEC.
For additional information, call SMHEC at 301-737-2500 or visit the website linked to above.
To learn more about the Southern Maryland Higher Education Center, visit its Leader member page.