SMHEC Festival Featuring Korean Film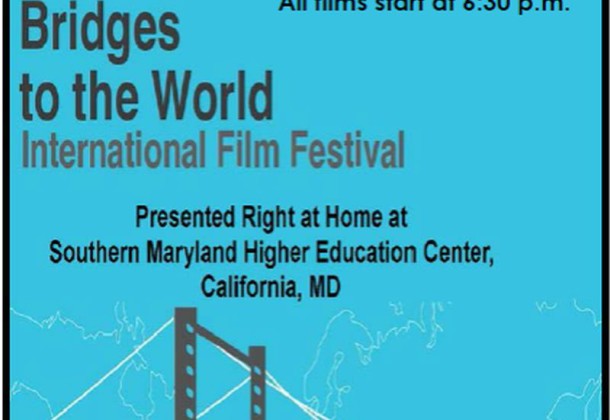 The Southern Maryland Higher Education Center is presenting the Bridges to the World International Film Festival.
SMHEC is showing the films in partnership with the International Division of Maryland's Office of the Secretary of State, the World Artists Experiences, and the embassies of Colombia, Korea, Hungary, Egypt, and Mexico.
Films will be presented for the next four Wednesdays at SMHEC's Building 2 Center Hall at 44219 Airport Drive in California, Maryland, 20619. The movies will begin at 6:30 pm each night. Admission is free. Each film is sponsored by its respective country.
The schedule for the films:
Feb. 15 — "The Beauty Inside" from Korea
Feb. 22 — "Son of Saul" from Hungary
March 1 — "Factory Girl" from Egypt
March 8 — "Back to Life" from Mexico
A September 2015 review of the film by The Hollywood Reporter reads, "'The Beauty Inside' begins when a young man, Kim Woo-jin (Kim Dae-myung, the first of 21 actors in the role) sneaks out of a woman's apartment after a one-night stand, telling us in voiceover how he didn't fall asleep in 'this body,' and he won't wake up in it the next day. A solitary, MacBook-using furniture designer, Woo-jin has resigned himself to a life alone, with only his best friend Sang-beck (Lee Dong-hwi) as real company. He meets Hong E-soo (Han Hyo-joo, 'C'est si bon') and asks her on a date, expecting it to last one night, but he winds up falling for her. Woo-jin (Park Seo-jun in this iteration) manages to stay awake for three days before he drifts off on the subway and is forced to give her up."
All films are presented with English subtitles.
The Feb. 8 film was "The Wind Journeys."
In the event of inclement weather, which causes SMHEC to be closed, the film scheduled for that date will be presented the following week. For more information, call 301-737-2500.
To learn more about the Southern Maryland Higher Education Center, visit its Leader member page.