SMECO Upgrade Dives Beneath the Patuxent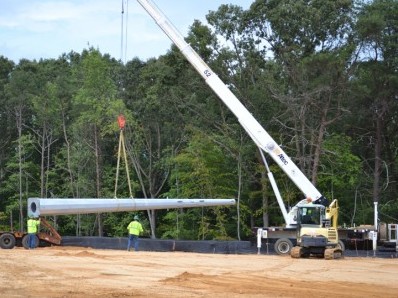 Posted  by
SMECO
Pax III Member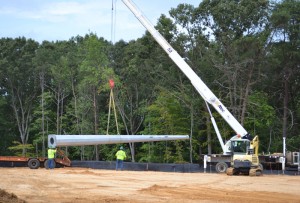 By Barbara Geehan
When SMECO planned its $110-million 30-mile cable upgrade on the shores of the Patuxent River, the cooperative had three options to get the cables across: build a huge structure to string the lines above the river, install cables by jet plowing through the bottom, or drill below the riverbed.
Option number 3 was found to be the most environmentally sustainable, says Thomas Dennison, SMECO government and public affairs director, who calls it an "engineering feat."
Mr. Dennis explained, "The drilling stays far below the river bottom" to not disturb it, the oyster beds, and underwater ecosystems. "We are very proud of the work that has been done on this project so far."
The line will cross the Patuxent River between the Navy Recreation Center in Solomons and Town Creek. Crews will begin drilling Sept. 9, 2013 and continue until December. Neighbors will hear the drilling, which will occur during daylight hours, but Mr. Dennison says the noise will be minimal.
It is all part of the Southern Maryland Reliability Project that upgrades 30 miles of a 69-kilovolt (kV) transmission line to increase capacity to a continuous 230-kV "loop" from Calvert to St. Mary's County. Existing poles and lines will be replaced with newer equipment. The loop, said Mr. Dennison, provides more flexibility to move power around so an outage in one spot doesn't necessarily affect service to people further down the line. Furthermore, the replacement poles will be larger, which will mean fewer poles. Once completed, the new line will have roughly half as many poles as the current line.
"We need to upgrade our transmission system to ensure reliability and meet demand," says Mr. Dennison, because when it comes to electric consumption, Southern Maryland is the fastest growing area in the state.
For information, see www.smeco.coop and follow the Southern Maryland Reliability Project link.