SMECO Focuses on Sustainability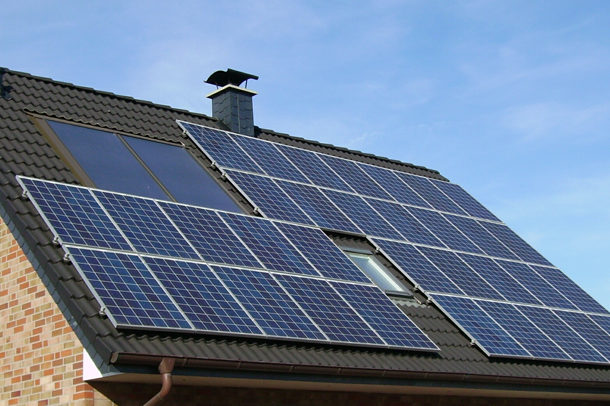 Southern Maryland Electric Cooperative has recently reiterated its commitment to minimizing its carbon footprint and increasing the amount of renewable energy in its power portfolio. SMECO issued a position statement on sustainability in October to document its progress on meeting those goals.
"Focusing on sustainability is part of our core values and is included in our strategic plan," said Austin J. Slater, SMECO's president and CEO. "Sustainability is as much about preserving our heritage and maintaining a healthy environment as it is about conserving energy. We want to keep our forests, fields, and pastures green, our black-eyed Susans golden, and our Maryland crabs blue."
Mr. Slater said SMECO wants to do the right thing for the environment and for its customer-members. This includes helping customer-members be more energy efficient, reducing energy consumption and energy bills.
The sustainability report states that the cooperative has surpassed its EmPOWER Maryland goals for improving efficiency and reducing energy use per capita. The co-op's customer-members have saved more than 242,170 megawatt-hours by participating in SMECO's EmPOWER Maryland and demand response programs, which includes more than 40,000 participants in the SMECO CoolSentry program.
In a recent survey conducted by Touchstone Energy cooperatives, two-thirds of the members surveyed support a balanced energy portfolio and programs to help customers reduce energy use, such as smart thermostats and online energy portals. For other members, being able to keep their energy bills low is most important.
"SMECO is working to improve its use of natural resources and advocating at the state level for cost-effective renewable energy goals and a framework for sound environmental practices. We are continuing to add wind and solar to our power portfolio," Mr. Slater added.
SMECO has been racking up honors in this field. In 2014, the co-op was recognized by the Solar Electric Power Association as the electric Cooperative Utility of the Year. In 2015, nearly 6 percent of SMECO's power purchases came from renewable resources.
More than 3,200 SMECO customer-members have installed solar panels in their homes and business to make efficient use of renewable energy.
"Customers who are interested in installing solar at home can go to SMECO's website and try our WattPlan online tool. WattPlan can help provide a cost-benefit analysis. We also do our best to help customers navigate the application process in coordination with their solar installer," Mr. Slater said.
SMECO has made significant progress and demonstrated its commitment to sustainability with automated technology on the electrical system, promoting flexible schedules and teleworking for employees.
"Engaging employees in our sustainability effort is very important,"Mr. Slater said. "In fact, we are publishing a 2017 calendar that features photos that were taken right here in Southern Maryland by SMECO employees. When you look at some of these spectacular images, you'll see why sustainability is crucial to preserving our heritage."
To learn more about SMECO, visit its Leader Member Page.