Sisters at Heart Scholarship Honors Group Founder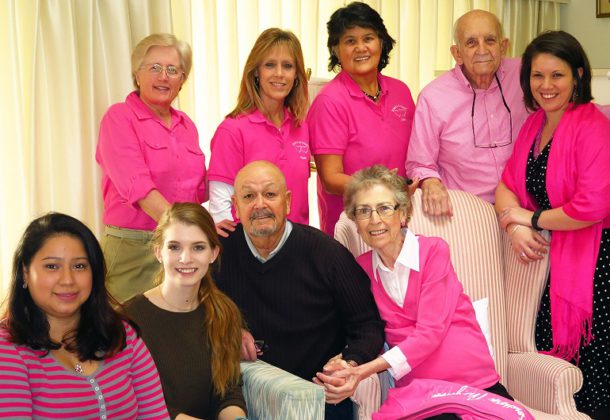 For the Sisters at Heart, it's a matter of the heart. The local cancer survivor group has honored its leader, Roberta Kieliger of La Plata, by creating a scholarship in her name at the College of Southern Maryland.
Ms. Kieliger has a special interest in women's health care. That interest and the goals of the support group she founded 10 years ago were the reason behind the Roberta Kieliger Sisters at Heart Scholarship, which will benefit students in the healthcare field. Students who are cancer survivors or family members of those who have battled cancer will be the preferred beneficiaries.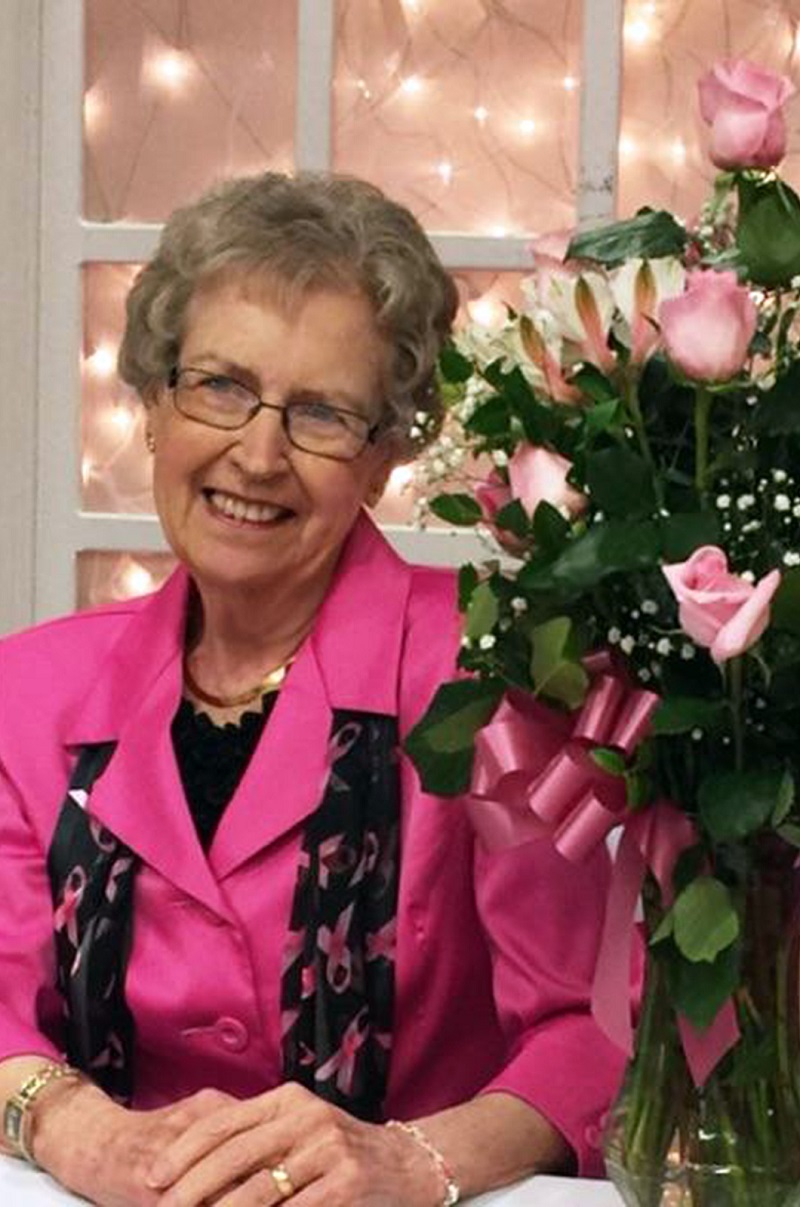 Ms. Kieliger has made it to the age of 81, even after a struggle with breast cancer, and has been married for 62 years. "I've had a full life," she said from her home during a telephone interview in February. "I can't complain. … The journey has been awesome. The reason it has been awesome is because of the people."
Ms. Kieliger was in the last weeks of her life during that interview due to MDS, a bone marrow disorder. She was under hospice care at home at the time.
"We've [Sisters at Heart members] all had breast cancer, and we've all been in and out of the hospital. Our whole mission is to support health care," said Nila Toribio-Straka, one of Kieliger's Sisters at Heart friends, explaining the focus of the scholarship.
Ms. Toribio-Straka explained why Ms. Kieliger's friends wanted to go to such lengths to honor Ms. Kieliger's contributions to the community. "She's just been a great one. Her personality is meek and mild … She doesn't like to take credit for all she's done."
Creating the Roberta Kieliger Sisters at Heart Scholarship was an expression of respect and love that overwhelmed her, Ms. Kieliger said from her home. "To think that they thought enough of me to set up the scholarship. … It's quite amazing," she said with emotion, struggling to find her words.
Ms. Toribio-Straka worked with the CSM development office to set up the scholarship. The initial funding came from Harry Frauenfelder, a close friend of Kieliger's. The scholarship was awarded Feb. 2, 2017, to its first two recipients, Emily DiToto of Waldorf and Pilar Gonzales of St. Leonard. One week later, DiToto and Gonzales had the chance to meet Ms. Kieliger at her home.
"That was impactful for everyone," Ms. Toribio-Straka said.
Ms. Gonzales said she had never been awarded anything like a scholarship before, and she was very grateful for a chance to meet the woman for whom the scholarship was created. "All my life I will remember," Ms. Gonzales said. "I've been very blessed. She's a very nice lady."
"Meeting Mrs. Kieliger was a rare opportunity to put a face to a scholarship for my education," Ms. DiToto said. "Many scholarship recipients don't have the chance to meet the donors, but meeting Mrs. Kieliger made it personal and I feel connected to her."
Ms. Kieliger also described that meeting and how much it meant to her. She noted that one of the recipients described some serious financial challenges in her family. "So, the scholarship came at an opportune time," Ms. Kieliger said. "It really makes you feel like it was a wonderful gift my friends had given me. … I'm amazed. I feel like I am very blessed."
For information about Sisters at Heart, go to the group's website.
For information on scholarships at the College of Southern Maryland, visit the CSM Foundation website.
For more about the College of Southern Maryland, visit its Leader member page.