Shawn Watt Proves to Be One of Sabre's Strongest Links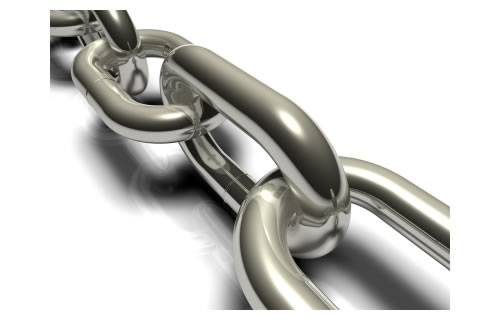 Posted by Sabre Systems
Pax Leader
When Calvert County resident Shawn Watt began his career at Sabre Systems, Inc., as a Unix Systems Administrator, he was excited to be working for a company with which he could grow professionally.
Fast forward nearly 20 years, and Shawn's done just that. Today, as Executive Technical Director, Shawn supports several major projects, including the Atlantic Test Range (ATR), the Executive Helicopter Program, and the Strike Ordnance Joint Safe Escape Analysis Solution (JSEAS) Program. He also performs technical system administration and information assurance tasks while serving as Team Lead and Information Assurance Officer for several additional projects within ATR.
"Sabre provides many opportunities for growth. Not only have I been able to expand my technical position, I've steadily gained management responsibilities. And this isn't the only thing that distinguishes Sabre. Management genuinely values employees, and the work/home life balance, and there are great employee recognition programs."
The fact that Sabre shares Shawn's own personal values is just icing on the cake.
"Sabre is truly invested in the communities in which employees live and work. This aligns with my view on the importance of giving back, not only because it unites the community, but also because it might make a difference in a young person's life, which ultimately benefits the greater good."
Perhaps it is this ideology that prompted Shawn and his wife of 26 years, Michele, to be so involved in their own children's activities. "When my children were younger, I coached Little League, Babe Ruth Baseball, and soccer."
Considering the three Watt children's achievements, it's safe to say that their parents did something right.
"Lauren will be a senior at Shenandoah University. A Kinesiology major and Criminal Justice minor, she's made Dean's List every semester. Danielle will be graduating Calvert High School with a 3.2 GPA, and will be attending Averett University in Danville, Va., where she'll pursue a Sociology degree with a concentration in Criminal Justice. Jordan will be a junior at Calvert High School, and is a regular on the honor roll."
And though the Watts are a busy crew, they always prioritize family time, and enjoy vacationing in Myrtle Beach during the summer, and hunting together in the fall. "It's all about the unforgettable times together, creating lifetime memories."
When Shawn isn't working or enjoying family time, he can be found golfing, hunting, tinkering in his garage, or doing yard work.