Sesame Street Coming to Pax River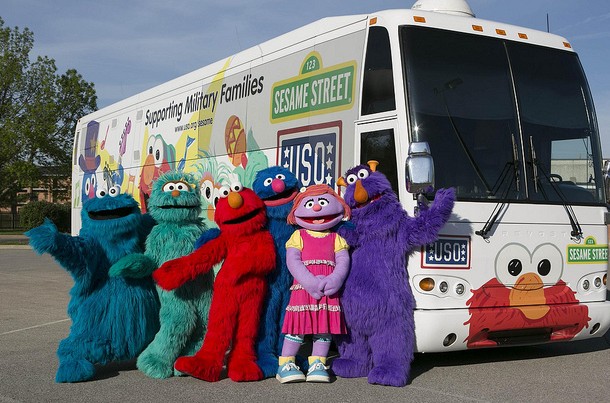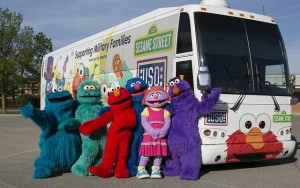 Elmo, Grover, Cookie Monster and Rosita will be visiting Naval Air Station Patuxent River May 26 as part of the Sesame Street/USO Experience for Military Families. The cast will be joined by Katie, a new military character designed exclusively for military families.
The event is scheduled at 10 a.m. and 2 p.m. at the Drill Hall. This show is for military ID holders and their guests only and is closed to the general public.
The show, the USO's longest running, free traveling tour based on Sesame Street's military families initiative – is rolling onto U.S. military installations across the country in Elmo and friends' new tricked out bus.
The tour's stateside return is complete with a fresh new look and a brand new character named Katie – a military child who, with the help of her Sesame pals, learns to deal with her fears and excitement about relocating after her parent's deployment. Created exclusively for this tour, Katie was first introduced to military families in April 2011 by Mrs. Obama and Mrs. Biden at a Joining Forces rally in Columbus, Ohio.
Emphasizing the importance of adjusting to change and the power of friendship, this 30-minute character performance lets military youngsters know they are not alone and provides special giveaways and outreach materials to military families who attend.
The Sesame Street/USO Experience for Military Families made its debut in July 2008 to help families deal with the challenges of deployment and homecomings.  Since the tour's inception four years ago, the tour has taken its message to more than 248,000 troops and military families, and performed 433 shows on 131 military bases in 33 states and eleven countries.
To learn more about the tour, visit uso.org/sesame.
Source: USO