Welcome to Sequestration! No Blue Angels for You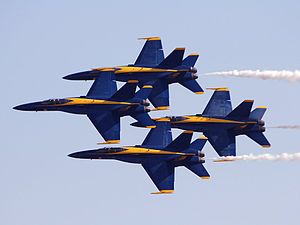 By Jay Friess
Editor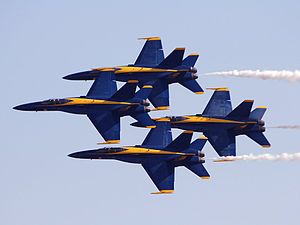 The Navy is planning to cut the headline act from Naval Air Station Patuxent River's Air Expo 2013, according to the list of proposed budget cuts it circulated in Congress this month.
The Navy is also planning to cancel 3rd and 4th quarter aircraft maintenance in Solomon's Island, cancel three demolition projects in Patuxent River and cut 1,121 temporary workers at northeast bases for the rest of the year if Congress can't pass a budget by the end of the month.
The entire list of cuts can be found in this copy of the Navy's official list.
The sequestration deadline has passed, triggering a 10 percent cut of defense funding, and Congress still hasn't passed a budget for this fiscal year. Currently, the Navy is operating under a continuing resolution, spending at last year's levels. If Congress extends that resolution by the end of the month, as many are predicting, more Southern Maryland jobs will be on the line.