Senate Committee Seeks Cyberspace Office at State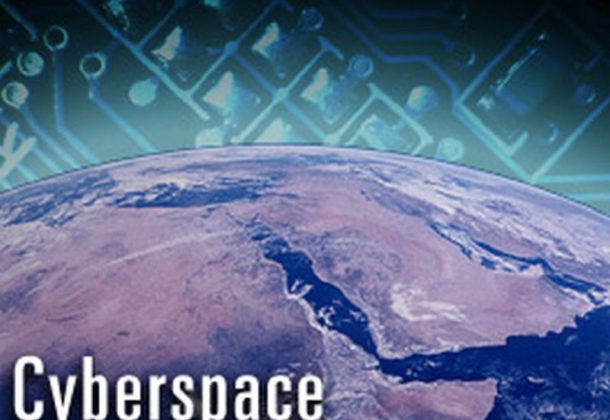 Morning Coffee is a robust blend of links to news around the internet concerning the Naval Air Station Patuxent River

economic community. The opinions expressed here do not reflect opinions of the Leader's owners or staff.
The Senate Foreign Relations Committee unanimously passed a bill to establish a cyberspace office at the State Department, reports The Hill. The legislation counteracts former SecState Rex Tillerson's closing of a cyber office in a controversial reorganization.
FCW reports two years after a massive transcript breach auditors found the IRS is still failing to effectively follow security and privacy procedures.
Breaking Defense reports modest progress with launch and recovery aboard the carrier USS Gerald Ford. Reliability of the electromagnetic catapults and arresting gear, or EMALS, has caused the schedule to slip and cost overruns. Meanwhile China plans to have an operational warship-mounted electromagnetic railgun by 2025, reports CNBC.
USNI reports the Navy's future includes both unmanned and optionally unmanned vessels as the service considers how manned/unmanned teaming can provide the biggest benefits at various phases of warfare.
The Air Force has quietly ramped up investments needed to deploy to allied bases in Eastern Europe and operate close to Russia's western flank, reports Defense News. The Trump administration wants to spend $828 million in 2019 on military infrastructure in Europe to deter Russian aggression and reinforce allies. Almost half of that construction funding would go toward Air Force projects.
President Donald Trump presents a posthumous Medal of Honor to the wife of Lt. Garlin Murl Conner, reports The Hill. Lt. Connor, who had been previously wounded, sneaked out of the hospital in January 1945 to rejoin his unit in France. He ran into a wave of German fire, carrying only a phone and the accompanying wire to call in artillery strikes on the enemy.
DefSec Jim Mattis uses diplomatic language to carry out President Trump's more controversial policies, reports the Washington Examiner.
Navy Times reports a sailor was killed in a flight line mishap on NAS Norfolk.
NavSec Richard Spencer has issued letters of censure to three officers for their roles in the "Fat Leonard" scandal, a web of bribery, kickbacks, and classified info leaks that took place over more than a decade and ensnared scores of Navy officers, reports Navy Times. Capt. Charles A. Johnson, the only one still on active duty, was slammed for committing graft and lying to investigators.
South Korea selects Boeing's P-8 in military procurement project worth $1.7 billion, reports UPI.
Uncertainty created by the tariffs is causing businesses to reassess their business model, reports NBC News. One such company is Harley-Davidson. The Milwaukee-based motorcycle manufacturer has announced it would be moving the production of vehicles bound for Europe to international facilities to avoid what it estimated would be $100 million in annual tariffs. The Hill weighs in, also.
The Army plans to extend its 14-week infantry skills training to 22 weeks, reports Military.com, giving soldiers more time to practice key infantry skills such as land navigation, marksmanship, hand-to-hand combat, fire and maneuver, and first aid training.
Boeing grabs another big widebody order, reports International Business Times, securing orders for 24 widebody freighters from package-delivery giant FedEx.
Contracts:
Altamira Technologies Corp., McLean, Virginia, has been award a $24,634,635 cost-plus-fixed-fee completion contract for research and development. The contract will provide cutting-edge research and development of radio frequency (RF) systems and sub-system technology concepts, to provide next-generation RF sensing technologies to external customers and the warfighter. Work will be performed in McLean, Virginia; Fairborn, Ohio; and Wright-Patterson Air Force Base, Ohio, with an expected completion date of June 29, 2023. This award is the result of a competitive acquisition, and four offers were received. Fiscal 2018 research and development funds in the amount of $200,000 are being obligated at the time of award. Air Force Research Laboratory, Wright-Patterson AFB, Ohio, is the contracting activity (FA8650-18-C-1055).
Acosta Inc., Jacksonville, Florida, is being awarded $18,100,000 for an indefinite-delivery requirements contract that includes provisions for economic price adjustment to acquire commercially available items for authorized resale to include food, beverages, tobacco, and personal care items at various locations in support of the Navy Exchange Service Command Ships Store Program. The contract includes a one-year base period and four 12-month option periods, with an option to extend services for a six-month ordering period pursuant to Federal Acquisition Regulation 52.217-8 which if exercised, will reach a total value of $99,550,000. Work will be performed in California (20 percent); Pacific Northwest (10 percent); Japan (10 percent); Hawaii (10 percent); Guam (10 percent); Virginia (10 percent); goods for export (10 percent); Florida (10 percent); and Diego Garcia (10 percent). The delivery period is expected to be completed by June 2019; if all options are exercised, work will be completed by December 2023. No funds will be obligated at the time of award, and funds will not expire at the end of the current fiscal year. Working capital funds (Navy) appropriate for the fiscal year in which each task order is awarded will be obligated as individual task orders are issued. The requirement was sole-sourced pursuant to Federal Acquisition Regulation Part 12 Acquisition of Commercial Items, Part 15 Contracting by Negotiation, and Subpart 16.5 Indefinite Delivery Contracts. Naval Supply Systems Command Fleet Logistics Center Norfolk, Contracting Department, Norfolk, Virginia, is the contracting activity (N00189-18-D-0035).
Oasis Advanced Engineering Inc., Auburn Hills, Michigan, was awarded a $12,779,162 hybrid (cost-plus-fixed-fee and firm-fixed-price) contract for Stryker Maintenance Training System Phase V. Bids were solicited via the Internet with four received. Work will be performed in Fort Lee, Virginia, with an estimated completion date of Dec. 26, 2021. Fiscal 2016 other procurement, Army funds in the amount of $12,779,162 were obligated at the time of the award. US Army Contracting Command, Orlando, Florida, is the contracting activity (W900KK-18-C-0049).