Santa and His Deeres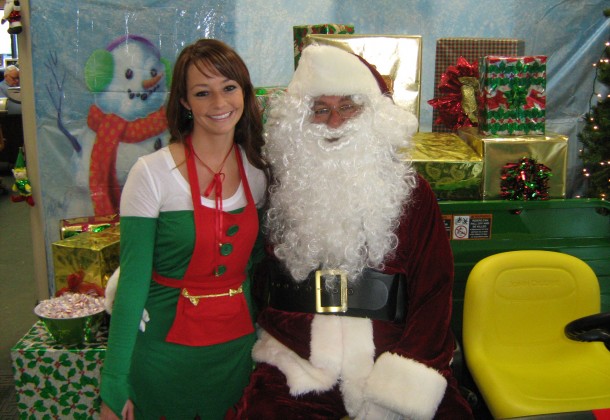 Posted by
Carroll's Equipment
Pax Leader
This Saturday, Dec. 3, from 9 a.m. to noon, Santa Claus makes his annual visit to Carroll's Equipment. Santa arrives on a John Deere Gator with one of his elves. This is your child's opportunity to make his/her request in person to Santa. Carroll's Equipment will provide you with a picture of this memorable visit. The Service Department will be available for your child to test drive the battery operated tractors and gators.
This annual event hosted by the third-generation Carroll family business draws families throughout the region. Many families come year after year, turning Carroll's Equipment's holiday tradition into their own family's holiday tradition.
Activites, including cookie decorating, test driving, and free photos with Santa on the Gator, go on from 9 a.m. until noon. Toy sale runs from Dec. 3 – Dec. 10 with 10 percent off all ERTL toys.
[youtube=http://www.youtube.com/watch?v=Uqjsh74Y69c&feature=youtu.be]