Sabre Sponsors Hospice of St. Mary's Derby Event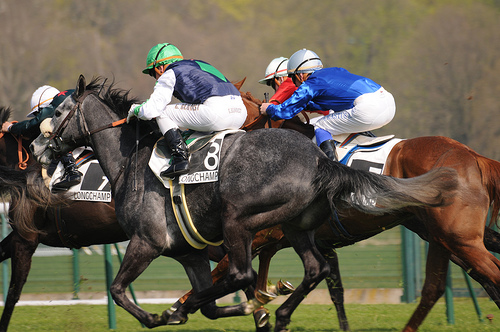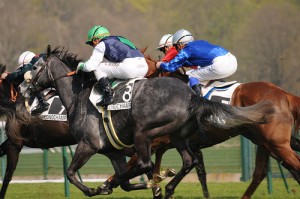 Sabre's Mid-Atlantic (MA) Region sponsored the Hospice of St. Mary's Kentucky Derby Event, which took place May 5, 2012, at the Sotterley Plantation in Hollywood, Md.
The hospice house, located in Callaway, opened in November 2009, and provides a peaceful and comfortable environment for individuals with terminal illnesses. Funds raised from the Derby event are specifically used to offer care for patients without insurance, palliative treatment care such as chemotherapy or transfusions, and room and board, which is not covered by insurance. According to Sabre Group Vice President for the Mid-Atlantic Region Glen Ives, who attended the event, "This was a very meaningful and fun event for all of us who attended. It was a great opportunity to meet and catch up with many of the community, business and government leaders. As much fun as the event was, the omnipresent theme of supporting our Hospice House of St. Mary's was what made it such a special and rewarding time. Sabre's genuine support of incredibly important and caring institutions, like the Hospice House, that provide such an invaluable service to our community, reflects our uncompromising commitment to our core values, which guide how we live and work, and what makes Sabre team a very special place to be."
Sabre's Hampton Dowling Presents at Maritime Conference
In other news, Sabre Senior Executive Director Hampton Dowling gave a presentation at the 10th Annual Maritime Homeland Security Summit, which took place May 2 and 3, 2012, in Norfolk, Va. Hampton presented to approximately 150 attendees on the topic of maritime security and the implications of illicit trafficking in northern Latin America on secure commerce.
Among the attendees from industry and the public sector, were United States Coast Guard (USCG) flag officers from the USCG Atlantic Area Command and U.S. Southern Command organizations, as well as director-level principals from the Department of the Navy and U.S. Customs and Border Protection, and technical staff from Naval Air Systems Command (NAVAIR) 4.0/5.0.
Hampton is currently leading the Sabre-i3 joint venture pursuit of a pending $5B Indefinite Delivery / Indefinite Quantity (IDIQ) counter networks and illicit trafficking solicitation that is sponsored by NAVAIR 4.5. Several of the more than 50 teammates that comprise the Sabre-i3 team from across the U.S. and Latin America were in attendance at this presentation.
Source: Sabre Systems