Route 235 Lane Closures Near Pax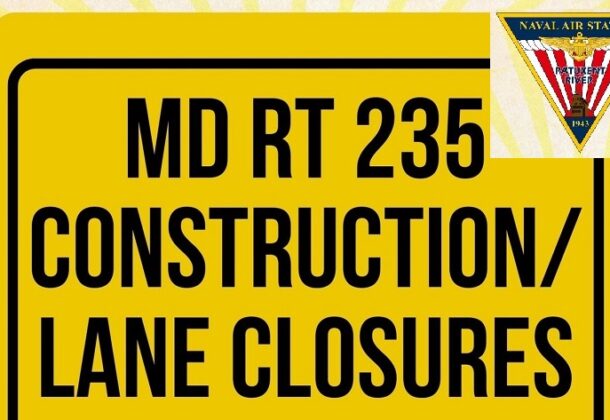 NAS Patuxent River announced that the St. Mary's County Department of Public Works, in conjunction with Maryland State Highway Administration, will begin working on the sidewalks in the vicinities of Gate 2 from 9am to 3pm each day for a week weather permitting. Following that, they will continue to Gate 1.
The construction began Monday.
These lane closings will only affect the further lane to the right. Base personnel will still be able to enter, they will just need to go past the lane closure to enter the right turn.
Please be prepared for the changes.
Graphics credit: (NAS Patuxent River Facebook page)