History of Park Roads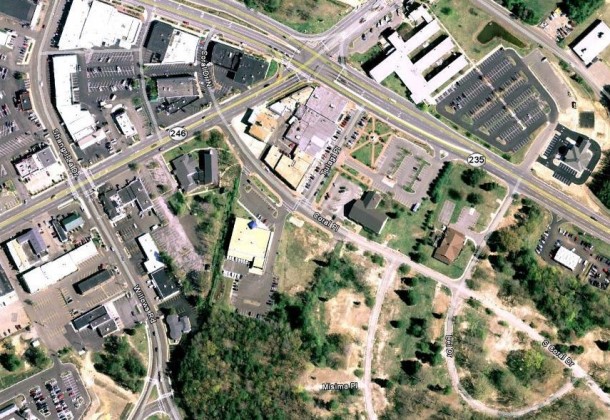 By Leonard Kohl
– Three Notch Road (MD Route 235) – The "Three Notch Road" marker is located in Mechanicsville on Three Notch Road near Laurel Grove Road. The inscription on the marker reads:
A law of 1704 provides that "three notches of equal distance marked on the trees indicated" A ROAD LEADING TO A FERRY
"two notches with another notch a distance above the other two" A ROAD LEADING TO A COURTHOUSE
"a slip cut dow the face of a tree near the ground" A ROAD TO A CHURCH
–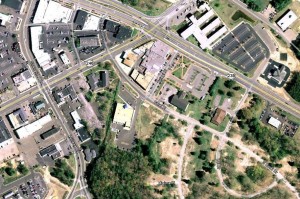 Shangri-La Drive – Named for the fictional place described in the 1933 novel "Lost Horizon" by British author James Hilton. In the book, "Shangri-La" is a mystical, harmonious valley, gently guided from a lamasery, enclosed in the western end of the Kunlun Mountains. Shangri-La has become synonymous with any earthly paradise but particularly a mythical Himalayan utopia – a permanently happy land, isolated from the outside world. [In keeping with the Naval theme of the rest of the Park's roads, Shangri-La Drive was likely named after the USS Shangri-La (CV-38), a World War II attack carrier that served as the flagship for Carrier Task Force 2 and eventually sent planes to bomb Tokyo. – Editor]
North and South Coral Drive – Named after the Battle of the Coral Sea. The sea battle was fought May 4 – 8, 1942. The carrier USS Lexington was sunk and the carrier USS Yorktown was badly damaged.
Tulagi Place — Named for the Battle of Tulagi in the Solomon Islands Aug. 7 – 8, 1942. The Battle of Tulagi was part of the initial Allied landings of the Guadalacanal campaign. On Aug. 7, 1942, the 1st Raider Battalion under Lt. Col. Merritt Edson (Edson's Raiders) and the 2nd Battalion, 5th Marines (2/5) landed unopposed on the western shore of Tulagi.
[youtube=http://www.youtube.com/watch?v=8utJ3xL9Kvk]
Stories: