Romance and Elegance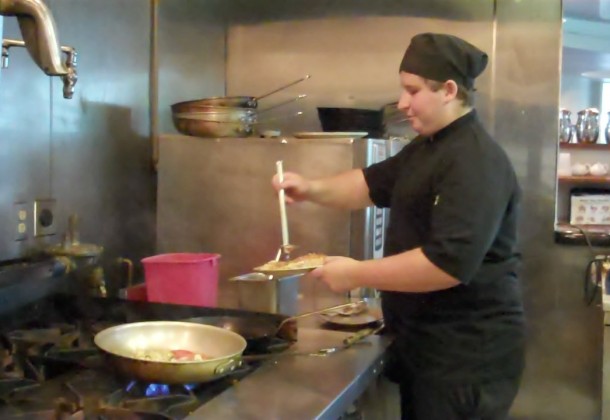 Posted by the Wildewood Group
Pax Leader
Casual dining in an elegant atmosphere defines lunch at The Tides in Lexington Park.
Manager Sean Drury came up through the ranks, beginning as a server more than six years ago.
Chef Russell Nelson arrived a year ago and tinkers with the menu seasonally. Recently he revamped the Atlantic salmon salad, which he prepares in the video clip below.
Server Jessica Duncan and Sous Chef Randy Brown make an appearance as well.
[youtube=http://www.youtube.com/watch?v=on81qTQiin8]
Only two Monday evenings remain to catch this season's Romantic Evening dinners for two, featuring a selection of four-course "seductive" dinners with a touch of sparkling wine.