Reynolds, Kirkland to Perform for Twain Lecture Series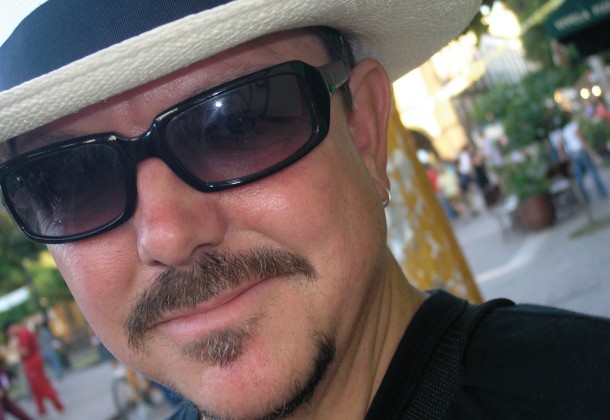 The Twain Lecture Series of St. Mary's College of Maryland presents "Music & Truth," a musical performance by Nashville songwriter John Reynolds and traditional/roots musician Gary Kirkland.
Professor Ben Click, director of the Twain Lecture Series, will also provide commentary from the works of Mark Twain during the event. "Music & Truth" will take place on Thursday, Nov. 15 at 8 p.m. in the Auerbach Auditorium of St. Mary's Hall. The event is co-sponsored by the American Roots Concert Series and is free and open to the public.
John Reynolds, a former St. Mary's College student, stands out as a widely acclaimed singer and songwriter. His most recent release, "Resurrection Town," features "gritty, meaty, and provocative songs [that] start from the middle of the storm and tenuously claw their way not out, but deeper towards the center." Reynolds has also earned a reputation as "that rare artist who is both a chameleon and utterly identifiable. He has been called brilliant and the enemy of cliché. He is above all, unique."
Gary Kirkland has achieved notoriety for his eclectic subject matter, his distinctive voice, and his exceptional ability to blend the past and present. In his music, "[Kirkland] has woven lost jewels from the past, contemporary classics and fresh original material into a masterpiece of true American sound." Additionally, the Kansas City Star describes Kirkland as "Kansas City's gift to yodeling."
St. Mary's College alums Audrey Hamilton ('08) and Josh Barnett ('08) will play back up for Reynolds and Kirkland. Hamilton will play bass and fiddle, and Barnett will play harmonica.
For more information, visit http://www.smcm.edu/twain.
Source: St. Mary's College of Maryland