Remove the English From Historic St. Mary's City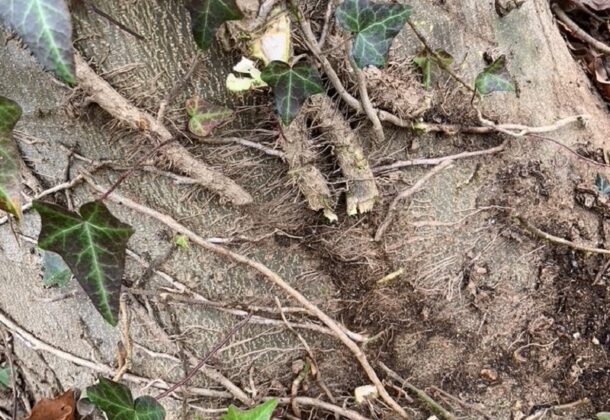 Patuxent Tidewater Land Trust in partnership with Historic St. Mary's City is removing English ivy vines from trees in HSMC. The vines have so engulfed so many of the trees that they are being killed.
Those who want to help save these trees may join PTLT from 9am to noon Saturday, January 14. Get some fresh air, some light exercise, and help the community.
Bring saws, clippers, loppers, and gloves. Eye protection is recommended. Text or call 301-247-3285 for more information.
Park at Farthings Ordinary parking lot across from St. Mary's College of Maryland. Meet toward the waterfront by Farthings Ordinary gift shop.
Water and refreshments will be provided by The Good Earth Natural Foods Co. in Leonardtown.