Reminder: Munitions Hearing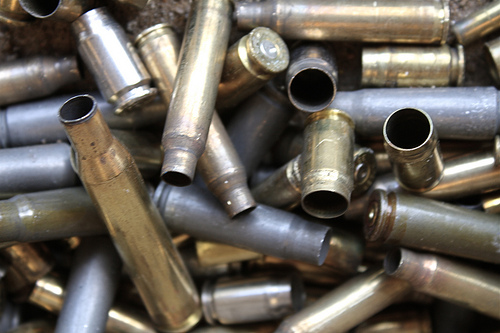 The Naval Facilities Engineering Command, Washington, is setting priorities for investigating a number of munitions sites on Naval Air Station (NAS) Patuxent River and Webster Field, as well as former water ranges in the Patuxent River and Chesapeake Bay that were associated with NAS Patuxent River and Navy Recreation Center (NRC) Solomons.
The Munitions Response Program addresses munitions and explosives of concern at ranges that are no longer operational and at related sites such as munitions burial areas. Prioritization of the munitions response sites is based on overall conditions at these locations and takes into consideration safety and environmental hazards.  The Navy is soliciting valuable public input on the prioritization process.
Public Meeting:  Wednesday, January 11, 2012, at 6:00 p.m.
Frank Knox Center, MD Route 235 and Cedar Point Road
Lexington Park, MD (just outside Gate 2 of the base)
Public Comment Period: December 11, 2011, through January 30, 2012.
Comments may be submitted at the public meeting or by writing to: Gary Younger, Public Affairs Officer at 22268 Cedar Point Road (Building 409), Patuxent River, MD 20670-1154 or [email protected].
For More Information: Munitions response site documentation and initial prioritization scores are available at the Lexington Park Public Library (21677 FDR Boulevard, Lexington Park, MD 20653) and the NAS Patuxent River Library     (Building 407 on Cedar Point Road).
For questions about the munitions response or environmental cleanup programs at NAS Patuxent River, please contact: Gary Younger, Public Affairs Officer at 301-757-6478 or [email protected].
Munitions Response Sites:
St. Inigoes/Webster Field: Aerial Bombing Range
NAS Patuxent River: Historic Munitions Disposal Area
NAS Patuxent River: Former Pistol and Skeet Ranges
NAS Patuxent River: Former Island Ranges, including the following sub-areas:

− Barren Island Range

− Kent Island Range

− Piney Point Range

− Machine Gun Range

− Sharps Island Range

NRC Solomons Water Ranges: Located in the Patuxent River (approximately from Brooms Island to Solomons Island)  and in the Chesapeake Bay (approximately from Taylors Island to Smith Island) and including the following sub-areas and activities:

− Acoustic Courses

− Barges and Boats

− Mine Warfare

− Air Test Runs

− Broomes Island

− Restricted Area (near Solomons)

− Former Torpedo and Explosive Test Areas