Register Now for CSM Kids' and Teen College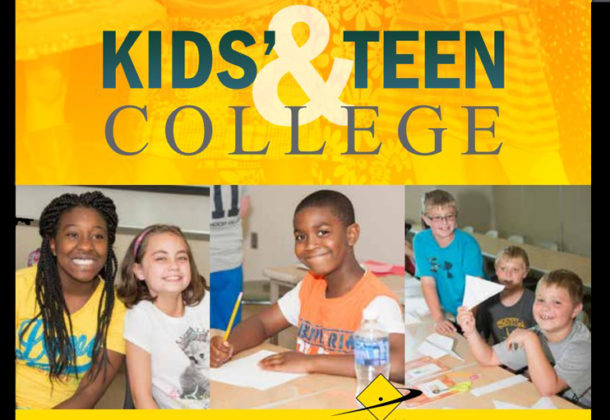 Courses Start June 20, Celebrating 30 Years
Registration is now open for one of the best, most fun, and most educational ways a kid can spend the summer: College of Southern Maryland Kids' and Teen College. This annual youth camp is celebrating its 30th year of offering programs that have kept the pace with technology and popular culture.
Kids' and Teen College starts June 20 and includes sessions from 9 am to noon and from 1 to 4 pm through Aug. 12, 2016, at the CSM campuses in Leonardtown, La Plata and Prince Frederick.
The program is a whole lot more than an extension of the school year – classrooms and school teachers are expected to uphold a strict, structured schedule and curriculum, making it difficult to linger on subjects of interest or to expand when the students are ready. In these summer classes, students are not held those benchmarks.
And the variety of topics is as vast as a child's imagination. Does your child love baking? Science? Robotics? Video gaming? Help her get to the next level in any subject and explore at her own pace.
Summer programs for kids started at CSM in 1986, when the college offered science and art adventures. Sports camps soon followed. The name Kids' College came in 2000, and since that year the school has offered more than 516 different courses, educating more than 13,000 students at the three campuses. The program also offers extended care in the morning and afternoon for parents with busy schedules.
While the program is outside of public school programs, the college knows that students' needs are the top priority. In 2014, Kids' and Teen College was revamped to align its programming with the Common Core, so the kids could be excited to go back to school and learn more. Also, survival courses were added, modeled after Hunger Games, Lord of the Rings, Star Wars and Chronicles of Narnia, with the purpose of increasing self-confidence while learning basic first aid and survival skills.
Check out the variety of course offerings on the CSM website.
For more about the College of Southern Maryland, visit its Leader member page.