Raytheon Announces Hornet-Launched Jammer Drone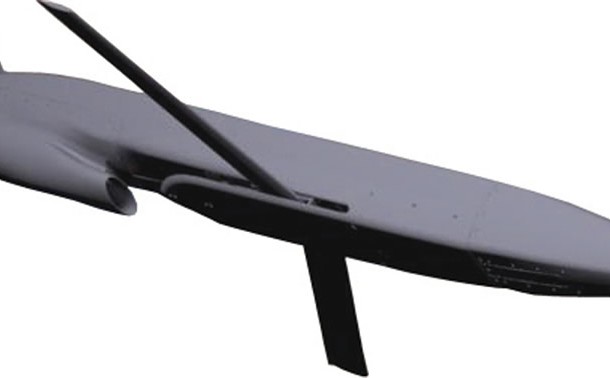 The U.S. Navy and Raytheon Company have begun integrating the Miniature Air Launched Decoy Jammer variant into the U.S. Navy's fleet of F/A-18 E/F Super Hornets. The integration process will include a series of risk reduction activities and technology demonstrations.
MALD is a flight vehicle that is modular, air-launched and programmable. It weighs less than 300 pounds and has a range of approximately 500 nautical miles (about 575 statute miles), according to Raytheon. MALD confuses enemy air defenses by duplicating the combat flight profiles and signatures of U.S. and allied aircraft. The MALD-J adds radar-jamming capability to the basic MALD platform.
To ensure that MALD is suitable for shipboard operations, Raytheon is working with the U.S. Navy to make sure the weapon is capable of withstanding the rigors of taking off and landing on aircraft carriers. Raytheon says MALD's modularity will enable sailors to rapidly change the weapon's electronic warfare payload in response to threats.
Raytheon says it is scheduled to begin delivering MALD-Js later this year.
Source: Raytheon