Raley's Columbus Furniture Sale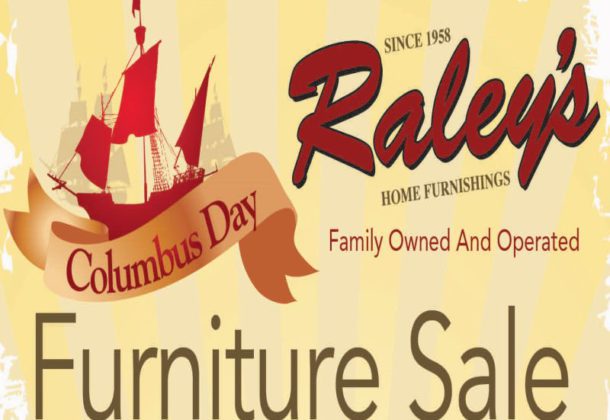 Celebrate Columbus' discovery of the New World with a discovery of a New Look for any and every room in your world at Raley's Columbus Day Furniture Sale.
If you haven't yet visited  Raley's Home Furnishings, now is the weekend to introduce yourself to one of the two showrooms — one in Lexington Park, MD, and one in Waldorf, MD.
The website linked above, also provides an interactive guide to how your fabric choice will look on your furniture choice. So visit on-line, any time, but come out to the showrooms during Raley's Columbus Day furniture sale and see the quality for yourself.
Raley's Home Furnishings offers a selection of furniture, lamps, and decorating items to suit every taste and outfit every room in your home.
Today's two showrooms are packed with furnishings and decorating items in a huge variety of styles. There are hundreds of upholstery choices and so many different styles and selections result in thousands of opportunities to find the perfect fit for your home.
Variety has always been important to Raley's Home Furnishings. The store's founder, Bill Raley, incorporated his business in 1958. Throughout the years he sold furniture, rugs, TVs, and appliances, as well as Christmas trees during the holiday season.
The company flourished and became a well-known furniture fixture in the Southern Maryland Community. In 1994 his son, Michael, ran the company, and 10 years later Bill's youngest daughter, Terri Raley, oversees the two-store operation in Waldorf and Lexington Park, Maryland.
Living room, dining room, bedroom, and home office furniture and accessories  with name brands like Broyhill, Lane, Vaughan Bassett and England Furniture fill both showrooms. At Raley's we focus on provide customer choices based on over 500 custom fabrics on sofas, loveseats, chairs and sectionals.
"We have over 25 sets of bedroom and dining room selections," says Ms. Raley. "Our website shows our catalogues, specials, financing, and our latest video."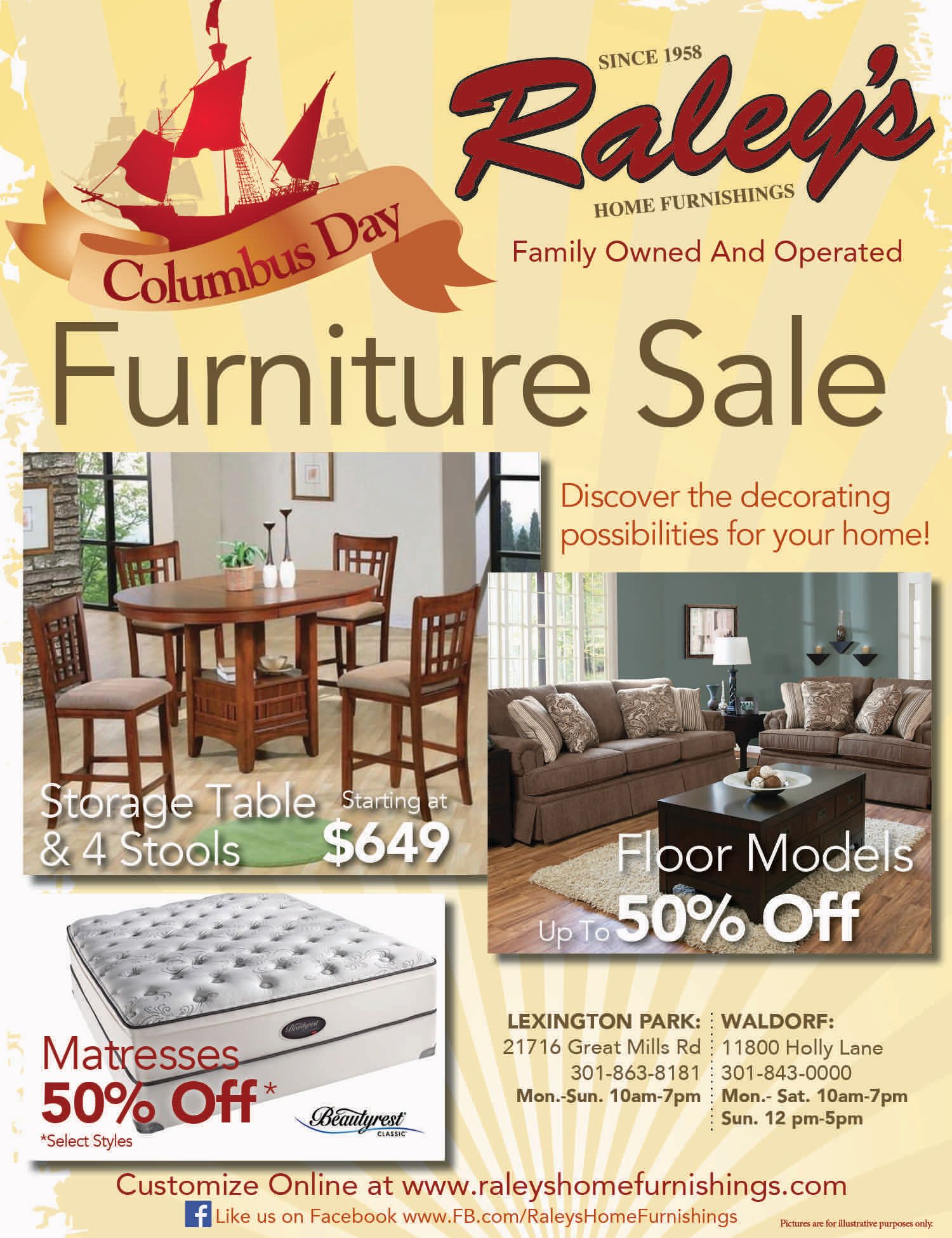 Two showrooms filled with brand name living rooms, dining rooms, bedrooms and home offices: Lexington Park store – 21716 Great Mills Rd., Lexington Park, MD 20653, 301-863-8181. Waldorf Location: 11800 Holly Lane, Waldorf, MD 20601, Phone: 301.843.0000Ask an Expert: 301.863.8181 or 301.843.0000