Public Speaking Assn. Finds Home at B&B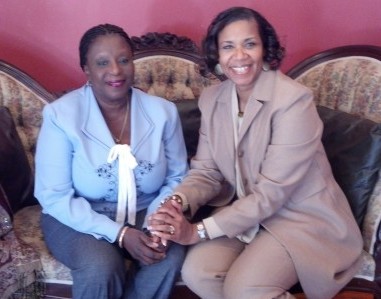 Posted for
The Victorian Candle Bed & Breakfast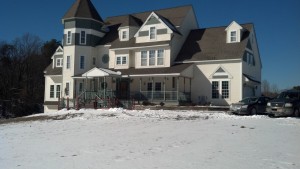 Choose Local
The Public Speaking Association held a focus group at The Victorian Candle Bed and Breakfast in Hollywood, Maryland, last week. The PSA's goal is to help each individual to better market and grow their business by connecting on a more profound level with their potential clients.
While enjoying a delicious homemade brunch of fresh fruit, home-cured sausage, bacon, and omelets, local women met with Yolanda Powell to discuss the possibility of initiating a Southern Maryland Chapter of the national Public Speaking Association. The monthly meetings will be focused on helping entrepreneurs sell their goods and "hone their particular heart's passion," according to Mrs. Powell.
By choosing the Victorian Candle as the group's weekly meeting place, it is possible to "blend the need to support one of our own, and the start of the PSA chapter," said Mrs. Powell. The B&B atmosphere is one of welcoming and support, perfect for those who are timid speakers, just beginning their entrepreneurial journey, or who are simply looking for a place to continue to improve their speaking skills in a more relaxed, yet professional atmosphere.
"We want people to come here and feel like they're at home," said Susan Dexter, owner of the Victorian Candle.
The group hopes to meet each month at the Victorian Candle, which has a spacious and versatile meeting room and hosts many different types of events, including weddings, church retreats, dinner mysteries and more. Mrs. Powell hopes to attract anywhere from 12-25 people each week to network, generate leads and hone their speaking skills in the welcoming and picturesque Victorian Candle B&B.
Anyone interested in improving their communication skills is welcome. Whether you're just starting out, have established your business, are a manager, civic worker or just want to learn to present yourself better, this workshop is open to you. Mrs. Powell, who is the Maryland Director for PSA, wants to bring a chapter to Southern Maryland because "the power to change a life is not just in one region, or one locale," and she believes there is a plethora of untapped resources in this area.
For more information on the PSA or future meetings, visit www.yolandapowell.com or call 1 (800) 605-3913.
If you would like more information on the Victorian Candle, such as hosting an event there or making reservations, call (301) 373-8800.
 [youtube=http://www.youtube.com/watch?v=ZRVjg_dwRZ0]