Public Safety is Topic of Hoyer Roundtable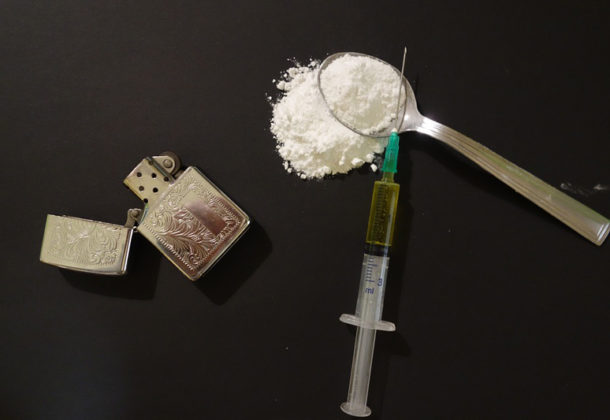 Congressman Steny H. Hoyer (D-Md., 5th) joined Sen. Chris Van Hollen (D-Md.) and Charles County officials on Sept. 19, 2018, at a roundtable to talk about public safety needs and the opioid crisis in Charles County.
In a press release after the roundtable event, Congressman Hoyer thanked Sen. Van Hollen for organizing the important discussion on public safety in Charles County. "I appreciated hearing from local leaders, school administrators, clergy, law enforcement officers, and mental health providers about the broad array of resources available to those in our communities in need of assistance," said Congressman Hoyer. "Congress ought to ensure law enforcement officials have the tools they need to keep our children safe in their schools, families safe in their homes, and individuals safe in their houses of worship."
During the roundtable event, the officials had a frank discussion about the challenges faced by people in the community when it comes to the opioid epidemic.
"Last November, I hosted Surgeon General Jerome Adams in Prince Frederick for a conversation about the opioid crisis in our state and the ways we can help those in recovery. This is a critical issue and we all must continue working together to address it," Congressman Hoyer said.
Opioids are drugs taken by prescription or illegally and can include either heroin, fentanyl, oxycodone, hydrocodone, codeine, or morphine. These drugs can be prescribed by doctors to treat pain, but have potentially negative side effects and risks. If the prescribed drugs are misused, either by the patient not taking the drugs according to instructions, or by people who obtain them illegally, the user can — and often does — become addicted.
The use of these drugs has been severely on the rise across Maryland, and overdose is frequently fatal. This epidemic is devastating to Maryland families, making the topic especially relevant for Congressman Hoyer's roundtable discussion.
Follow Congressman Hoyer on Facebook and Twitter.
For more information about House Democratic Whip Steny H. Hoyer, visit his Leader page.