Progress by Degrees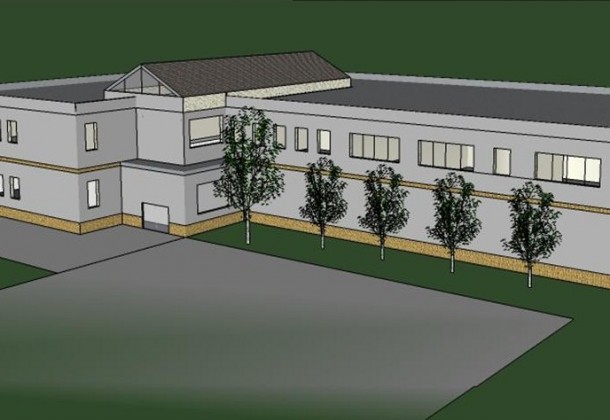 Southern Maryland Higher Education Center
Leading Edge
The Maryland legislature has approved the design and construction of a new third Classroom and Engineering Building at the Southern Maryland Higher Education Center campus in the Wildewood Professional Park in California, Maryland.  The architectural review process will begin this year.
This 38,121 square foot building will add 17 large seminar rooms, 11 university coordinator offices, a new engineering laboratory and additional flexible meeting spaces to the SMHEC campus.  The Third Building will allow SMHEC to continue to expand beyond its 37 academic programs to accommodate the increasing demand for graduate education in Southern Maryland.
SMHEC has successfully completed 16 years of development and service to the three counties of Southern Maryland.  As a result of the BRAC process in the 1990's initiating and supporting the creation of SMHEC, the expanded role of the U. S. Navy at Patuxent River Naval Air Station, the opportunity to advance the Tri-County Region as a high technology area, the development of SMHEC as the first institution of higher education to offer graduate and upper division professional level programs to the citizens of Southern Maryland, and the projections of continuing population workforce growth for the three counties, the role of SMHEC has required significant expansion.
Thus, the present mission of SMHEC includes providing a comprehensive array of quality graduate and upper-level undergraduate education academic degrees to the citizens of the Region, promoting a climate of cooperation between SMHEC's university partners and local governments and businesses, contributing to the advancement of the Region's knowledge workforce to a level comparable to that of the State of Maryland, providing opportunities for continuing professional development through the doctoral level to a high-technology workforce, and facilitating the continuing economic development of the three counties in Southern Maryland.
One of the assumptions driving SMHEC's growth and planning is that State and local political leaders in the three Southern Maryland counties agree that the successful economy of the future will be closely matched to technology.  Of critical importance will be the ability of the Region to convert or apply rapidly that technology to the needs of the area's citizens in the form of new businesses, more efficient services, and an improvement of the quality of life in the Region.  To this end, SMHEC facilitates cooperative projects and entrepreneurial activities, and provides a means for enhancing the environment for the creation, growth and expansion of technology-based business in Southern Maryland.