PRMI Participates in United Way Day of Caring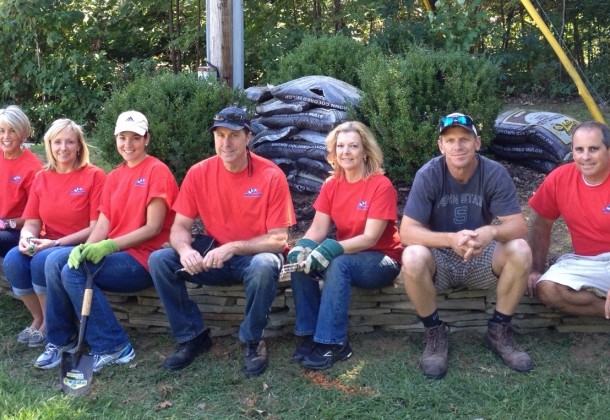 Posted by
Primary Residential Mortgage
Pax Leader  
The Primary Residential Mortgage team didn't just happen.
The people who joined with Barry Friedman (right) to open the California, Maryland, offices of PRMI were already respected professionals in the Southern Maryland mortgage and lending industries. And they were also consummate volunteers, busy in their communities and supportive of their colleagues' concerns as well.
Mortgage lender Robbie Loker (second from the left), who serves on the board of the United Way of St. Mary's County, suggested the team participate in the United Way's Day of Caring.
In preparation for the Day of Caring, the United Way matches volunteers from the community with local non-profits to complete projects that need a few extra hands.   These acts of service create and promote a sense of community and exemplify the tangible good that the United Way fosters in St. Mary's County.
PRMI's project was to landscape the base of the sign to The Center for Life Enrichment and to install a flat stone retaining wall at the entrance on Three Notch Road.  With technical assistance from PJ and Mike Joy at the Center and Bill Gough of The Greenery, lots of digging, raking, hauling and planting was done. The PRMI crew will be returning in a few weeks for phase II to install more shrubs behind the newly built wall.
Thanks for caring, PRMI!
For more information on how you can join the efforts supported by United Way, contact Jennifer Hollingsworth, Executive Director of the United Way of St. Mary's at [email protected] or at 301-862-5577.