PRMI Offers Widest Selection of Mortgages in So. Md.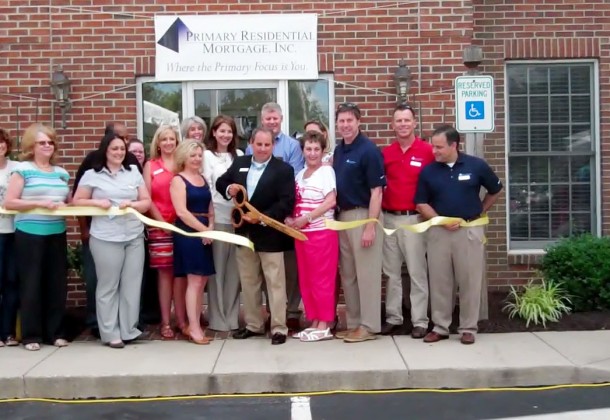 Posted by
Primary Residential Mortgage Inc.
Pax Leader

Not all mortgage lenders are created equal.
Banks can be cumbersome and bureaucratic. Some lenders have only a limited array of loan types to offer.
Primary Residential Mortgage, Inc., one of the largest privately owned mortgage companies in the nation, makes all types of loans, including the increasingly important reverse mortgages. Working with independent branches, PRMI's mortgage loan officers are local lending experts who are best able to tailor loans for their neighbors.
A case in point is PRMI's newest  branch in California, Maryland, headed by Barry Friedman. This branch is among one of the few lenders in the country with the expertise to make reverse mortgages.  Much of this is the result of the years Robbie Loker has worked with the people who can benefit from reverse mortgages and her years in banking, making those reverse mortgages happen for her neighbors.
"Robbie Loker is known as the local reverse mortgage expert," Mr. Friedman said.
Reverse mortgages are FHA mortgage loans for those aged 62 or older who have significant equity in their current home and want to refinance.
Payments are not required so income and credit are not considered during loan qualification applications. As the nation's population ages, reverse mortgages are growing in popularity. "We are particularly fortunate to have Ms. Loker in this region," Mr. Friedman said. "Our population is aging as well."
PRMI also offers mortgage loans for purchases and refinances for primary residences, second homes, and investment properties. The branch can originate conventional and Jumbo loans as well.  Jumbo loans are for more than $417,000 in St. Mary's County and more than $625,000 in Calvert and Charles counties.
The California, Maryland, PMRI team additionally contains experts in government-insured loan programs such as VA, FHA, and USDA Rural Development loan programs.
VA Loans allow a veteran to finance up to $814,000 for a home purchase in Calvert and Charles counties.
FHA Loans allow a home purchase with a minimum down payment of 3.5% of the purchase price.
FHA Choice Loans assist home buyers with less than ideal credit scores down to 500 by using additional compensating factors. PRMI does not believe credit scores alone should dictate every applicant's approval.
Rural Development Loans allow a home buyer to purchase with no down payment and finance closing costs up to the appraised value.
The unique FHA 203K Renovation Loans are also available. These are very popular loans in Southern Maryland allowing buyers to combine the purchase of their home and wrap renovations and home improvements costs into the mortgage as well.