Pentagon Told to Take Steps for Shutdown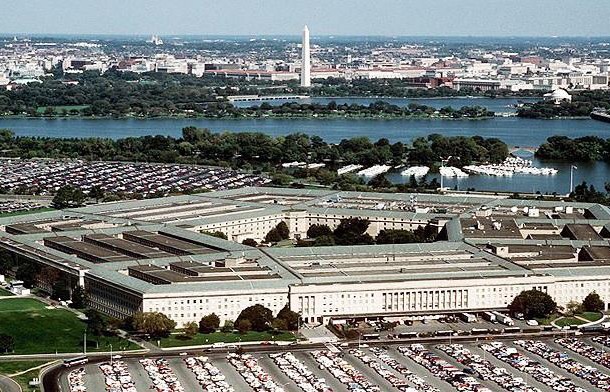 Morning Coffee is a robust blend of links to news around the internet concerning the Naval Air Station Patuxent River economic community. The opinions expressed here do not necessarily reflect those of the Leader's owners or staff.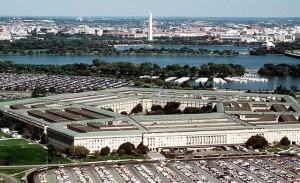 U.S. Defense Department spokesman George Little said Monday that the Office of Management and Budget has ordered the military to prepare for a shutdown, which includes reviewing which civilians might be considered essential and instructed to come to work despite the shutdown, Defense News reports.
Theatrics in Congress ahead of a government shutdown: Drama, debate, delay, defunding and deferred decisions, says the Los Angeles Times, whose report includes what to expect in Congress day by day this week.
Northrop Grumman Corporation announced Monday that it turned on the power to the U.S. Navy's first MQ-8C Fire Scout unmanned helicopter and rotated the aircraft's four blades for the first time during initial ground testing and engine runs at Naval Base Ventura County Point Mugu, Calif., Sept. 20.
NASA has selected six U.S. aerospace primes to participate in a government-and-industry partnership to advance composite materials research and certification, Defense Update reports. They are: Bell Helicopter Textron, GE Aviation, Lockheed Martin, Northrop Grumman, Boeing, and United Technologies and subsidiary Pratt & Whitney.
Government contractors are frustrated by poor communication with their contracting officers, a Washington Technology columnist writes.
Employees at USIS, the security contractor that vetted Edward Snowden and Aaron Alexis, say they were pressured to churn out clearances and that procedures to safeguard data were often ignored, reports The Atlantic.
Navy and Air Force chiefs involved in the AirSea Battle operating concept developed after the U.S.'s "Pacific Pivot" anticipate putting some of their ideas into testing through force development activities, exercises, war games and experimentation, reports Military.com's DoD Buzz.
North Korea more than likely tested a long-range rocket engine in late August, according to analysis of new satellite imagery over the site, reports CNN's Security Clearance blog. The New York Times says that North Korean scientists have learned how to produce crucial components of gas centrifuges, undermining years of sanctions and export controls designed to limit its development of nuclear weapons.
China ramps up flight testing on aircraft carriers, Flightglobal reports.
An FAA advisory panel will meet today and tomorrow to discuss easing restrictions on in-flight use of personal electronics, USA TODAY reports.