Pax River Has a Banner Building Year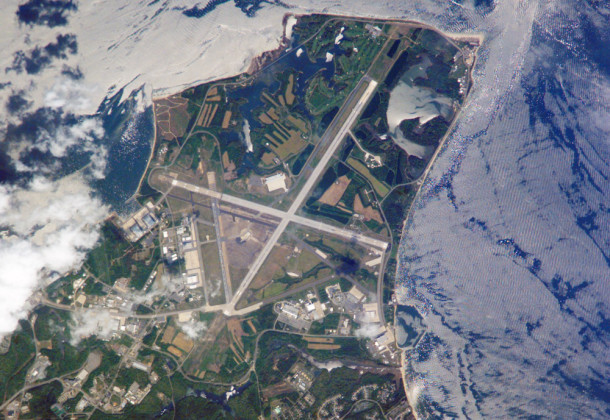 Morning Coffee is a robust blend of links to news around the internet concerning the Naval Air Station Patuxent River 

economic community. The opinions expressed here do not reflect opinions of the Leader's owners or staff.
The winners in the USMCA trade deal include oil companies, technology firms, and retailers, but chief among them are pharmaceutical companies, which gained guarantees against competition from cheaper generic drugs. The Washington Post reports that  lobbyists for several industries hope the US-Mexico-Canada Agreement serves as a model for future US trade deals, including any involving China.
A declining commercial nuclear industry creates risk for Navy's 101 reactor-powered carriers and subs, reports USNI News. The Navy operates more nuclear reactors than the entire US commercial reactor industry. But the pool of vendors able to build these reactors is shrinking. More vendors usually mean more affordability and innovation.
As the Pentagon's hard line on troop readiness takes effect, 126,000 service members could be on a path to separation, reports Military Times, if they do not become deployable in the next 12 months. The "deploy or get out" policy was formalized in February and gave the services until Oct. 1 to be ready to begin holding troops accountable.
An Air Force One mock-up is visiting National Harbor near Washington, DC, reports Air Force Times. The retired Boeing 747 has been painted and remodeled to look like the real thing, although the aircraft never served as Air Force One. The exhibit is part of the Children's Democracy Project, which aims to "bring powerful lessons teaching the value of democracy and the right to vote to 50 million children across America." The idea with the Air Force One display is to give visitors a sense of what it feels and looks like to travel with the president.
The JSF program head, VADM Mat Winter, says the cost to operate an F-35  dropped by $1.1 million in 2017 "per tail per year across the fleet" and cited "a reduction of $12,000 per flight hour across the fleet," reports Breaking Defense.
Lockheed Martin has received a $631.8 million foreign military sales contract to sell the Netherlands and Japan Hellfire II missiles, reports UPI, work to be performed in Orlando, Fla. The Hellfire II is the primary air-to-ground, short-range precision guided missile for US helicopters and unmanned aerial vehicles and is in service with many other nations.
South Korean President Moon Jae-In delivers a message to President Trump: North Korea dictator Kim Jong Un is "determined" to denuclearize the peninsula, reports Washington Examiner. Moon Jae-In delivered the message to Trump during a briefing about the inter-Korean summit. South Korea's ambassador to Russia, Woo Yoon-keun, told Russian media outlet TASS, "He made it clear that Kim Jong Un was determined to ensure the denuclearization of the Korean Peninsula."
Britain confirms talks with Boeing over potential $2.6B Wedgetail aircraft buy, reports Defense News. Britain's defense secretary has revealed the government held discussions with Boeing over the purchase of a fleet of Wedgetail E-7 airborne warning and control aircraft. Discussions are also taking place with Australia about cooperating in the use of the aircraft.
A volcano erupted Wednesday on the same island in Indonesia where an earthquake and tsunami last week killed at least 1,400 people, reports USA Today. The eruption of Mount Soputan on Sulawesi Island in central Indonesia prompted authorities to warn of possible lava flows and ash clouds that could impact air travel. Evacuations were ordered for those living within a few miles of the volcano. The eruption spewed ash 19,700 feet into the sky.
Contracts:
Johnson Controls Government Systems LLC, Gaithersburg, Maryland, was awarded a $30,419,226 firm-fixed-price modification to increase the maximum dollar value of a previously awarded indefinite-delivery/indefinite-quantity contract task order (DACA87-97-D-0069-EJP3) to upgrade, improve, or replace cogeneration plant utility monitoring control systems (UMCS) within the Naval Facilities Engineering Command Southwest area of responsibility. The work to be performed provides for contractor-installed computer systems and networked building control devices to bring the UCMS into compliance with current Department of Navy risk management framework requirements by ensuring critical upgrades to legacy hardware and software; switchgear communications processors to ethernet; and complete commissioning of the cogeneration plant facilities and programmable logic controller after migration from the legacy system. After award of this modification, the total cumulative task order value will be $186,268,118.  Work will be performed in Twentynine Palms, California, and is expected to be completed by November 2025. For this project, Marine Corps Air Ground Combat Center has agreed to pay for the costs of services/construction from project financing which will be obtained by Johnson Controls Government Systems LLC. The Naval Facilities Engineering Command Engineering and Expeditionary Warfare Center, Port Hueneme, California, is the contracting activity. (Awarded Sept. 29, 2018)
BB&E Inc., Northville, Michigan, was awarded $10,090,253for firm-fixed-price task order N4008518F9965 under a General Services Administration One Acquisition Solution For Integrated Services (OASIS) small business contract for professional support services at various locations within the Naval Facilities Engineering Command, Mid-Atlantic area of responsibility. The work to be performed provides for professional support services to assist in completing various capital improvement projects through contracted design and construction support in the areas of architecture, design (including various engineering disciplines) and construction management. Work will be performed at various installations in the Hampton Roads area, Virginia (74 percent); Albany, Georgia (8 percent); Jacksonville, North Carolina (5 percent); Havelock, North Carolina (3 percent); Parris Island, South Carolina (3 percent); Crane, Indiana (3 percent); Great Lakes, Illinois (2 percent); and Philadelphia, Pennsylvania (2 percent), and is expected to be completed by September 2022. Fiscal 2018 operations and maintenance, (Navy) contract funds in the amount of $9,295,220 are obligated on this award, of which $8,595,220 expired at the end of fiscal 2018. Five proposals were received for this task order. The Naval Facilities Engineering Command, Mid-Atlantic, Norfolk, Virginia, is the contracting activity (N40085-18-F-9965). (Awarded Sept. 30, 2018)
SAFRAN Landing Systems, Vellzyvillacoublay, France, has been awarded a $220,154,652 firm-fixed-price requirements contract for landing systems remanufacture and supply. This contract provides for a 10-year strategic remanufacture/supply for the KC-135 heat shields, main wheel, carbon brake, torque tube adjustor, assembly, and piston housing. Work will be performed in Vellzyvillacoublay, France, and is expected to be complete by September 2028. This award is the result of a sole-source acquisition. No funds are being obligated at the time of award. Air Force Sustainment Center, Hill Air Force Base, Utah, is the contracting activity (FA8203-19-D-0001).