Pax Defense Forum to Focus on China Seas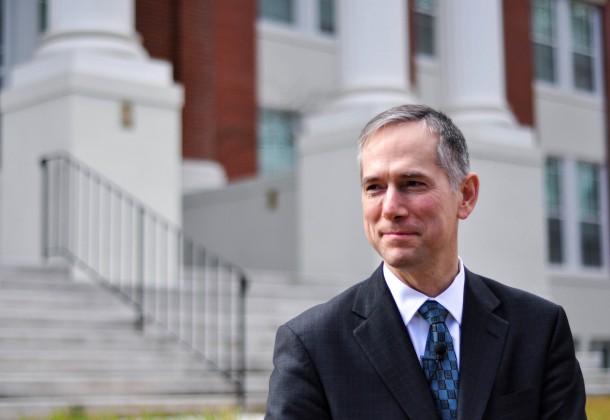 Posted by The Patuxent Partnership and St. Mary's College of Maryland
On Tuesday, April 23, The Patuxent Partnership (TPP) joins the Center for the Study of Democracy at St. Mary's College of Maryland (SMCM) to host the 8th Annual Patuxent Defense Forum.
This year's topic is "Rivalries and Conflicts in the China Seas: How Can the U.S. Promote Greater Stability?" Panels will discuss "Balancing Economic and Maritime Interests in the China Seas," "U.S. Defense Policies in South Asia" and "Asian Perspectives on China Sea Tensions."
Ambassador Clifford A. Hart, Jr., Special Envoy for the Six Party Talks, US Department of State will be the dinner speaker. The six-party talks are a series of multilateral negotiations held intermittently since 2003 and attended by China, Japan, North Korea, Russia, South Korea, and the United States for the purpose of dismantling North Korea's nuclear program. The talks are hosted in Beijing and chaired by China. With North Korea's recent statements and movements, Ambassador Hart's comments will be insightful and significant.
"Every day brings news about the evolving situation in Asia and the South China Sea," said Bonnie Green, Executive Director, TPP. "The speakers for this year's Forum will provide fresh insights and unique perspectives into the multiple disputes, claims, players and politics."
"Speakers from the Naval War College, the U.S. Army, National Chengchi University in Taiwan, and Johns Hopkins University, and others, will discuss security challenges, maritime cooperation and cultural conflicts," said Dr. Michael Cain, Director of the Center for the Study of Democracy. "Despite tensions in the China Seas, countries are trying to find ways to bridge differences and preserve peace. As a Pacific power, the United States needs to play a role in preserving stability and encouraging economic development. It will be interesting to see what these experts suggest. "
The Forum will be held at SMCM's Campus Center in the Cole Cinema. The full agenda is available at www.paxpartnership.org, by clicking the link under Upcoming Programs or on the Calendar. Registration is $95 and can be completed online.
The Patuxent Defense Forum convenes academics, military officers and policy analysts in government and business to discuss issues central to U.S. foreign affairs and defense.
The Patuxent Partnership works with government, industry and academia on initiatives in science and technology, hosts programs of interest to NAVAIR and the broader DoD community, and supports workforce development including education initiatives and professional development.
The Center for the Study of Democracy is a joint initiative of St. Mary's College of Maryland and Historic St. Mary's City. Its purpose is to explore contemporary and historical issues associated with democracy and liberty in national and international politics
For more information, contact Arminta Stanfield, St. Mary's College of Maryland, ajstanfield@smcm.edu or 240-895-3073, or Mary Kukla, The Patuxent Partnership, mary.kukla@paxpartnership.org or 301-866-0541.