Online All-Star Competition Gearing Up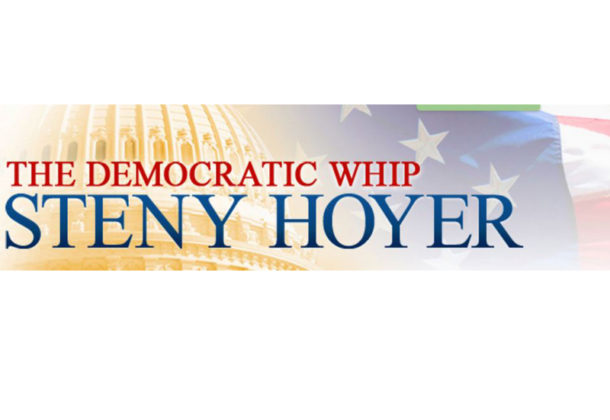 House Democratic Whip Steny H. Hoyer has announced the start of the 2018 House Democrats' Member Online All-Star Competition, an annual three-week competition created to help House Democrats get new followers on Facebook, Twitter, Instagram, and YouTube.
The main purpose, Whip Hoyer (D-Md., 5th) said, is to keep members of Congress in close contact with their constituents, and social media allows that to happen.
"Social media is a fast, and powerful way to facilitate that communication and increase transparency in Congress. This contest is an important way for House Democrats to listen to the American people and expand our reach online. I look forward to seeing the creativity of our members over the next three weeks," the congressman said.
During the three-week competition, which began June 28, 2018, the number of new followers gained by members, committees, and caucuses is tracked on a scoreboard. The top 50 members at the end of the contest will be named Online All-Stars; the top member will be named the MVP; the top freshman office will earn Freshman MVP; and the top member now in an pre-election Franking blackout will be called blackout MVP. The three top committees and the two top caucuses will also be called Online All-Stars. Also, awards will be given for best online video and best web graphic.
In last year's competition, Rep. Adam Schiff (Calif.-28) won overall MVP and Maryland's own Rep. Anthony Brown (Md.-4th) won Freshman MVP. Rep. Jamie Raskin (Md.-08) won the "best video" ward and Rep. Judy Chu (Calif.-27) won the "best graphic" award. A video with highlights from the 2017 competition can be found here.
Every morning during the three weeks of the competition, the scoreboard will automatically pull new numbers from all member accounts. The top 50 members on the scoreboard can be seen by the public throughout the contest on Whip Hoyer's website.
Follow Congressman Hoyer on Facebook and Twitter.
For more information about House Democratic Whip Steny H. Hoyer, visit his Leader Page.